Each weekday, theRams.com will be taking a look around the internet for the top Rams headlines of the day. Here's a look at what's out there for Monday, December 31st about your Los Angeles Rams.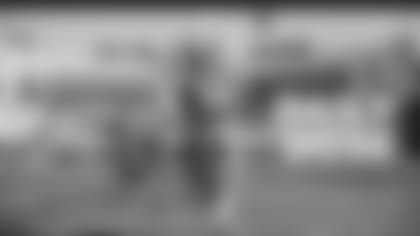 The Rams are the No. 2 seed in the NFC and are set to take on the highest-remaining seed in the divisional round at 5:15 p.m. PST on Saturday, January 12.
ESPN's Kevin Seifert put out his playoff preview for all 12 teams on Sunday, listing Super Bowl chances, a reason for hope, a reason for concern, and an X factor for each team.
Here's what Seifert had to say about the Rams as the club enters its second-straight postseason.
FPI Super Bowl chances: 16.8 percent
Reason for hope: The Rams have the kind of defensive personnel -- most notably in the interior of their defensive line -- that can dominate a playoff game. Behind defensive tackle Aaron Donald, the Rams have been a top-10 defense all season based on Football Outsiders' DVOA metric.
Reason for concern: Quarterback Jared Goff's performance dipped notably as the playoffs approached, especially as it relates to turnovers. During a recent five-game stretch, he threw six interceptions and fumbled seven times. A multiturnover game could scuttle the Rams on its own.
X factor: It might seem strange to slap this label on a player who scored 21 touchdowns this season, but tailback Todd Gurley was slowed late this season by a knee injury, and the Rams were a different team because of it.
On Sunday, quarterback Jared Goff became the first Rams quarterback to throw 30 touchdowns in a season since Kurt Warner reached the mark in 2001.
Goff finished 2018 with career highs in completion percentage (64.9), yards passing (4,688), and touchdown passes (32).
Kristopher Knox of the Bleacher Report gave the Rams an A on his final report card of the regular season. Knox said that even though the L.A. offense is flawed at times, it's hard to go against the NFC West Champions' resume.
"Yet it's hard to argue with results. The Rams finished with a 13-3 record and a first-round bye. All three losses came against teams that are in the postseason—though the fact that two came within the final month is a little unsettling. It's also unsettling that all three teams that beat L.A. are in the NFC playoffs.
Rams fans had better hope their team plays more like it did at the beginning of the season when it seemed unstoppable."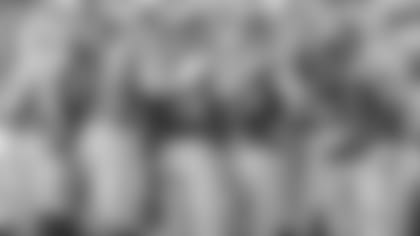 NFL.com's Gregg Rosenthal broke down the entire Wild Card round and took a look at the teams that earned a first-round bye on Monday.
Here's what Rosenthal had to say about the Rams following their Week 17 win:
LOS ANGELES RAMS (NFC No. 2): The Rams got their mojo back over the last two weeks, with easy wins in the division to give them a clean sweep of the NFC West. The best sign for Sean McVay's crew has been the increased playmaking by the defense, with Cory Littleton intercepting two passes (taking one for a touchdown), Mark Barron forcing a fumble and Dante Fowler creating another turnover in Sunday's 48-32 win over the 49ers.
Todd Gurley will have enjoyed three weeks off to get ready for the Divisional Round. Also worth noting: Left tackle Andrew Whitworth -- who, according to Next Gen Stats, had played in 98.4 percent of the team's offensive snaps leading into Week 17 -- left Sunday's game with a knee injury.