Each weekday, theRams.com will be taking a look around the internet for the top Rams headlines of the day. Here's a look at what's out there for Monday July 30th about your Los Angeles Rams:
USA Today released it's "NFL Training Camp Power Rankings" on Monday. In USA Today's first ranking since April, Nate Davis has the Rams slotted at No. 5, behind three NFC squads and the Patriots.
1. Eagles (1): On paper (games evidently aren't played there), lineup looks stronger than Super Bowl version, assuming Carson Wentz and Jason Peters are full go by Week 1 and Michael Bennett and Haloti Ngata fully assimilate.
2. Patriots (2): No team more deserves benefit of doubt. Still, concerning Pats have so many new starters on offense and so few apparent upgrades on defense.
4. Vikings (4): Don't be surprised if Dalvin Cook's return actually has more profound effect on 11th-ranked offense than Kirk Cousins' arrival.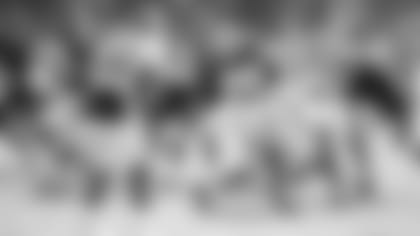 Head coach Sean McVay and the Los Angeles Rams were unanimously selected to repeat as NFC West Champions in 2018. A panel of eight Bleacher Report NFL writers each picked the Rams to win the division.
Here's what Bleacher Report's Gary Davenport had to say about the Rams:
The Rams certainly didn't sit on their hands after winning 11 games and the division in 2017. As a matter of fact, there wasn't a team in the NFL that was more aggressive in adding impact veterans in free agency and through trades.
The Rams added a new No. 1 receiver in Brandin Cooks. A pair of veteran cornerbacks in Marcus Peters and Aqib Talib. And Defensive Player of the Year Aaron Donald got a new batterymate when L.A. inked Ndamukong Suh.
As Mike Freeman put it, "The Rams are easily the most talented team in the division on both sides of the ball. Plus, they have Gurley. It's simple math."