Each weekday, theRams.com will be taking a look around the internet for the top Rams headlines of the day. Here's a look at what's out there for Friday September 7th about your Los Angeles Rams.
Elliot Harrison of NFL.com has made is Week 1 picks for all 16 games across the league. According to the website, Harrison went 171-96 in his selections in 2017. Here's what he had to say about the Rams' Monday night matchup in Oakland: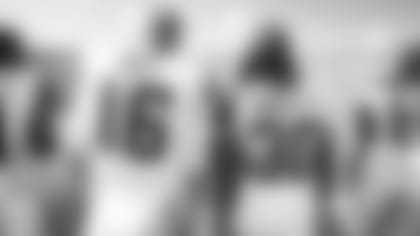 Los Angeles Rams 30, Oakland Raiders 16
"We will see if the Rams' offense comes out slow, given that Sean McVay would've called Marc Bulger and Trung Canidate out of retirement to avoid playing Jared Goff or Todd Gurley in the preseason. Those guys should find their footing against this defense, though. Poor Derek Carr will have to throw for 360 and three scores, ultimately morphing into a one-man gang. His brother, David, used to tell me he had to do the same thing when playing the Hoth level on "Star Wars Battlefront." Totally serious stuff. In not-related news, Monday night would be a great time for Marshawn Lynch to pull a 2014 Marshawn Lynch and rack up 125 yards on the ground."
ESPN's Dan Graziano landed on 12 teams that he believes are "true contenders" to win Super Bowl LIII. Graziano divided his contenders into three main categories: 'The Heavy Favorites', 'The Hungry Upstarts', and the 'The Dangerous Wild Cards'.
Graziano tabbed the Rams as 'Hungry Upstarts', with their new cast of stars entering McVay's second year in-charge in L.A.
Here's how the groups shake out:
The Heavy Favorites: Eagles, Patriots, Saints, Steelers
The Hungry Upstarts: Chargers, Jaguars, Rams, Vikings
The Dangerous Wild Cards: Chiefs, Cowboys, Falcons, Packers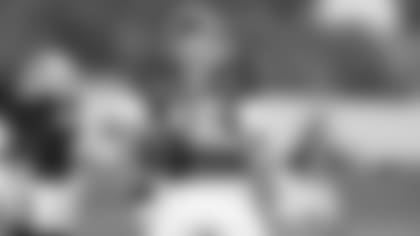 ESPN's Mike Sando used Rams QB Jared Goff as an example on Friday in his article titled 'NFL Trends that will define the 2018 season'. Sando mentions the shotgun formation as a major trend to watch on offense across the league in 2018 — but raises a counterpoint, saying QB's playing under center works well, especially if the back of your jersey says "Goff".
"Rams quarterback Jared Goff finished last season with 1,205 yards, eight touchdowns, no interceptions and a 10.4-yard average per attempt from 11 personnel on early downs while under center. No other quarterback had more than 428 yards (Jameis Winston) or three touchdowns (Tom Brady, Derek Carr) in these situations."
Goff will make his first in-game appearance since last season's playoff loss on Monday night in Oakland.