Each weekday, therams.com will be taking a look around the internet for the top Rams headlines of the day. Here's a look at what's out there for Wednesday August 1st about your Los Angeles Rams:
NFL.com's Adam Schein listed the top nine most impactful trade acquisitions of this offseason. All three of the Rams major offseason trades made Schein's list.
1) Brandin Cooks, WR, Los Angeles Rams
With the great Sean McVay calling plays, the expedited development of _Jared Goff_ into a big-time quarterback and the domination of _Todd Gurley_, Cooks can streak and hit home runs. I think he is the kind of big-play receiver who'll be dreamy in McVay's offense. Cooks' presence takes this attack, which led the NFL in scoring last season, to another level.
5) Marcus Peters, CB, Los Angeles Rams
And with the great Wade Phillips coaching him up in L.A., this is the kind of move that takes the _Rams_' defense to another level. Peters is a bona-fide ballhawk, as evidenced by his 19 interceptions since entering the league in 2015 -- easily the highest total in the NFL during that span (safety _Reggie Nelson_ ranks second with 14). Something tells me he's going to get a fair amount of INT opportunities in L.A., with the _Rams_' ferocious front routinely terrifying opposing passers.
6) Aqib Talib, CB, Los Angeles Rams
And we already saw how Talib performed under Phillips during their two years together on the _Broncos_, with the corner earning a pair of _Pro Bowl_ nods and a first-team All-Pro designation in 2016. Talib should be on his best behavior and ready to rock.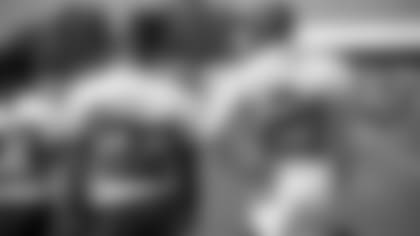 Vinny Iyer of Sportingnews.com picked the Rams to repeat as NFC West Champions in 2018. Iyer says the Rams will improve on last season's record with the additions of All-Pros in L.A. this offseason.
1. Los Angeles Rams (12-4)
The Rams have to improve by at least one game with all their splashy changes, right? Offensively, the Hollywood sequel to the Greatest Show on Turf will be a hit as Brandin Cooks revs it up around Jared Goff, Todd Gurley, Robert Woods and Cooper Kupp. McVay will stay ahead of the competition with more innovative leadership.
Defensively, can coordinator Wade Phillips mesh all the new personalities — Ndamukong Suh, Marcus Peters, Aqib Taiib — into his old scheme to get more from Aaron Donald as the centerpiece? It's a big question given the weaknesses at linebacker. The Rams should be able to score themselves into the conversation as the NFC's best team, but they will fall short of being dominant.
2. San Francisco 49ers (10-6)
3. Seattle Seahawks (7-9)
4. Arizona Cardinals (4-12)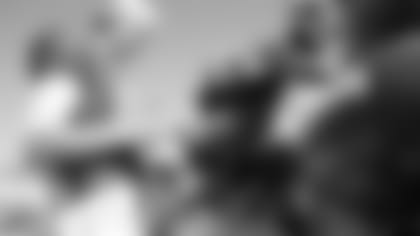 Bleacher Report's 'Mike Freeman's 10-Point Stance' asked an NFL scout to break down each division entering training camp.
Here's what he said about the NFC West:
On the 49ers: "A lot of pressure on Jimmy Garoppolo. What we don't know about him yet is if he has the mental makeup to handle it. Will he handle it, or will he crumble?"
On the Cardinals: "_Sam Bradford_ will play well [and] then get hurt in Week 4. Maybe Week 3."
On the Rams: "It normally backfires when you add a bunch of Pro Bowl veterans to a roster. This team can make it work, though. That's truly a great coaching staff."
On the Seahawks: "What people don't understand is despite losing a lot of veterans, that team is still incredibly talented. I know also from speaking to people there that they feel getting rid of guys like Richard Sherman is addition by subtraction."