Each weekday, theRams.com will be taking a look around the internet for the top Rams headlines of the day. Here's a look at what's out there for Friday August 31st about your Los Angeles Rams:
Rams DT Aaron Donald remained absent from the offseason program and training camp, as his representation and the organization negotiated a contract extension for the second straight year. Rams fans have been forced to hold their breath and tweet their grievances once again, awaiting the return of their Defensive Player of the Year.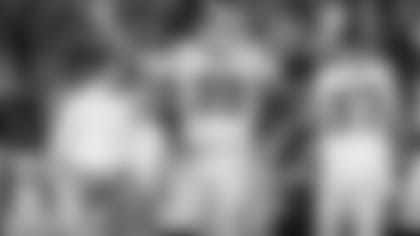 On Friday, all of that waiting is finally coming to an end as Donald has agreed to terms on a six-year contract extension with front office in L.A., making him a Ram through 2024.
Here are some of the initial reactions to Donald agreeing to terms:
Donald's new deal will make him the highest paid defensive player in NFL history.
NFL.com's Jeremy Bergman released his NFC West Preview on Friday. Bergman picked the Rams to win the division for the second consecutive year.
While Bergman mentions a handful of Rams slated to make a difference in 2018, he said to keep an eye on newly acquired offensive weapon, receiver Brandin Cooks:
LOS ANGELES RAMS: Brandin Cooks, WR
"The lone massive offensive addition during theRams' offseason shopping spree, Cooks gives third-year quarterback Goff something he hasn't had in the NFL so far: a consistent field-stretching threat. Cooks has amassed 1,794 yards from passes that traveled at least 20 yards in the air since entering the league in 2014, a mark second only to Julio Jones in that span, according to Pro Football Focus. His presence in New England promptedTom Bradyto take more chances vertically."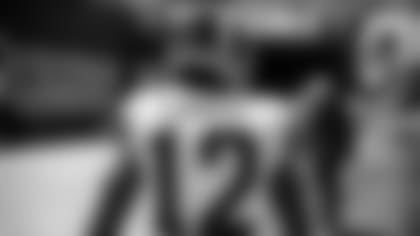 The Rams may add another destination game in the near future. Rich Hammond of the Southern California News Group tweeted on Thursday that the Rams are eyeing a preseason game to be played in Hawaii in 2019.
The game would be played at Aloha Stadium, home to the University of Hawaii Rainbow Warriors and former home of the Pro Bowl.
The game has not yet been finalized.