Each weekday, theRams.com will be taking a look around the internet for the top Rams headlines of the day. Here's a look at what's out there for Monday August 13th about your Los Angeles Rams:
NEW SEASON, SAME PLAYMAKERS
ESPN's Bill Barnwell predicted the 2018 season for a handful of breakout athletes from last season. Barnwell included two Rams who contributed to L.A.'s offensive turnaround last season, running back Todd Gurley and quarterback Jared Goff, as well as the 2017 Defensive POY, defensive tackle Aaron Donald.
Barwell said Gurley could add to his rushing average if he is able to able to maintain the efficiency he displayed a season ago.
Let's get to Gurley, who had an MVP-caliber campaign for the Rams in 2017. Earlier this summer, I wrote about how _the Rams, as a team, would struggle to keep up their yards after catch_, as they were the most YAC-happy team of the past decade before sitting their stars in Week 17. Gurley himself averaged 12.5 yards after catch, which is the most any player with 50 receptions or more has posted in a single season over the past decade -- by a full half-yard.
Gurley was efficient last season, though. He had just one run longer than 45 yards and seven of more than 20 yards, but the former first-round pick was _fifth in the league in success rate_, at 53 percent. If he can retain that level of efficiency, Gurley might even add a couple of long runs to his collection in 2018 and improve his rushing average.
Barnwell said it's simply unrealistic to expect head coach Sean McVay's offense to average more yards after a catch as last season, which could hurt Goff's efficiency.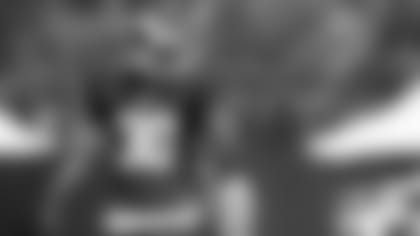 On the other hand, the Rams are replacing Watkins in the lineup with Cooks, who should be an upgrade as both a target and a distraction for opposing defensive backs. Goff probably is going to throw the ball more. The arrival of Cooks and the added volume should improve Goff's cumulative numbers, but it will be tough for him to be more efficient than he was in 2017.
Finally, Donald. Barnwell delivered the bad news to quarterbacks around the league, saying Donald could be even better this season.
Here's the bad news for NFC West quarterbacks, though: There's nothing in Donald's profile suggesting he can't keep this up again in 2018. If anything, Donald's hit total suggests he should have had 12 sacks, not 11. He racked up 68 quarterback hits between 2015 and 2016, so 2017 wasn't even Donald's best season as a pro. Scary as it might seem, Donald could be even more productive alongside _Ndamukong Suh._
UNDRAFTED FREE AGENT ALERT
Kristopher Knox of the Bleacher Report created a list of 32 undrafted free agents who have performed well in training camp. Knox selected Rams' linebacker Tegray Scales after a strong performance in Baltimore in preseason Week 1.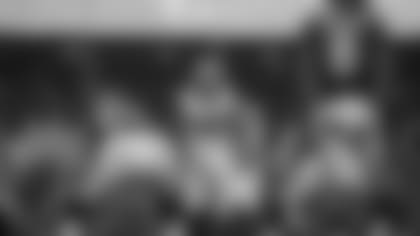 Despite racking up 89 tackles, 12.5 tackles for a loss and six sacks in 2017, former Indiana linebacker Tegray Scales didn't hear his name called in the 2018 draft. The Los Angeles Rams are likely to be glad they landed him once it was over.
Scales is a rangy, versatile inside linebacker who made several plays—including _forcing a fumble_—during joint practices with the Ravens, per Edward Lee of the Baltimore Sun. He followed that with a strong performance against Baltimore in the preseason opener.
In his debut, Scales logged four solo tackles and five total stops.
The Rams have a lot of defensive talent, but Scales has good chance of making the roster as a depth player and core special teamer.