Each weekday, theRams.com will be taking a look around the internet for the top Rams headlines of the day. Here's a look at what's out there for Friday, January 18th about your Los Angeles Rams.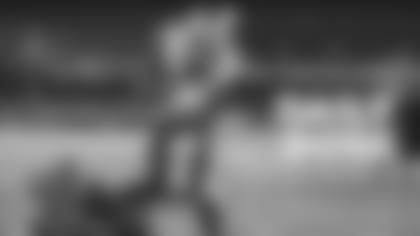 AP Pro 32 reporter Barry Wilner examined the matchups at each position in Sunday's NFC Championship game. Wilner previewed each team's offensive-defense matchups, who has the special teams advantage, as well as the head coaching advantage for the game. He also looked past the stats and trophy cases at the intangibles.
Here's what Wilner said could make the difference in championship weekend:
Intangibles: The Rams have never won a Super Bowl while representing Los Angeles; they got one in 2000 as St. Louis' team — that Super Bowl also was in Atlanta. Wade Phillips, while never one of the NFL's great coaches, is one of the best defensive coordinators ever. He's eager to prove so again in facing such a productive attack.
Brees is closer to the end of his career than perhaps anyone in this game, though he's given no indication he is about to retire. Winning a second Super Bowl would cement his place among the sport's top quarterbacks.
Bleacher Report's NFL Staff has submitted its picks for Sunday's slate of conference championship games. Analysts Brent Sobleski, Brad Gagnon, and Gary Davenport's consensus picks are Kansas City (-3) at Arrowhead Stadium and the Rams (+3) on the road.
Here are the two reasons Sobleski sees the Rams coming out on top in the rematch:
"First, Sean McVay's scheme evolved into a ball-control offense, running over opponents with Todd Gurley and C.J. Anderson. The Rams have been strong up front all season, but they fell behind the Saints early during their initial meeting. The ability to control the game will be crucial, and Los Angeles is more than capable of doing so."
"Second, cornerback Aqib Talib didn't play in the Week 9 game. Talib has performed well since his return from an ankle injury, and his presence should help slow a Saints passing attack that accumulated 346 yards in that first matchup."
For BR's analysis of both championship games, click here.
Championship weekend will feature two of the league's all-time greats in quarterbacks Tom Brady and Drew Brees and two up-and-comers in Jared Goff and Patrick Mahomes. Pro Football Talk's Michael David Smith illustrated the quarterbacks' age gaps on Friday.