Each weekday, theRams.com will be taking a look around the internet for the top Rams headlines of the day. Here's a look at what's out there for Tuesday, February 19th about your Los Angeles Rams.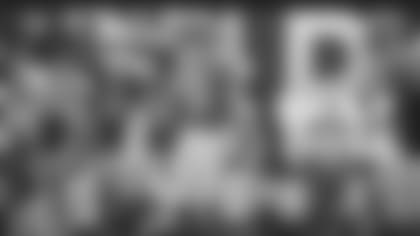 Bleacher Report's Maurice Moton picked his top free agents under the age of 25 entering the 2019 offseason and both Rams linebackers Cory Littleton and Dante Fowler Jr. made the short list.
Moton says the Rams should be ready to go after Littleton, considering the rising star's versatility.
LB Cory Littleton - If the Rams attach a tender to Littleton, front office executives should prepare to match an offer sheet. The Washington product put his versatility on full display in three seasons. He can cover kicks, shadow pass-catchers, supplement the run defense and take down quarterbacks on designed blitzes.
OLB Dante Fowler Jr. - Clubs won't hesitate to pursue Fowler, the No. 3 overall pick from the 2015 draft, in hopes of further unlocking his potential. Fowler's best years are likely in front of him as long as he's placed in a role that gets him on the field for more than 80 percent of the defensive snaps.
Defensive tackle Aaron Donald received Pro Football Focus' highest grade ever for an interior defensive lineman after his second-straight AP Defensive Player of the Year season.