Each weekday, theRams.com will be taking a look around the internet for the top Rams headlines of the day. Here's a look at what's out there for Friday, June 7 about your Los Angeles Rams.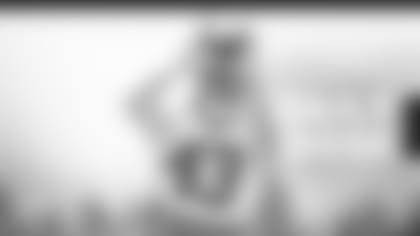 NFC WEST OFFSEASON GRADES
Chris Trapasso of CBSSports.com handed out his offseason grades for the NFC West on Friday and the division came away with passing marks.
For the Rams, Trapasso says the biggest addition heading into 2019 could very well be wide receiver Cooper Kupp, who is one track to return to action in Week 1 after an offseason of ACL rehab. Other key additions included safety Eric Weddle and linebacker Clay Matthews — earning the club a B grade on Friday's report card.
"The Rams will be fine, and their offseason wasn't brutal. But even with Aaron Donald's superpowers, the defensive line simply won't be as ferocious obviously, and I have concerns about some of the new faces on the offensive line along with the age of Andrew Whitworth."
Safety John Johnson was tabbed as the Rams' most promising building block by Bleacher Report's Maurice Moton this week. He credited the 23-year-old's ability to get a hand on the ball and sees a bright future for the young DB.
"Johnson isn't cocky; he's aware of his top-notch coverage skills. The Los Angeles defensive back ranks second in pass breakups (22) among players at his position over the last two years. If Johnson maintains his steady play in the secondary, he'll move from Pro-Bowl snub to undeniable standout for multiple seasons."
For more on Johnson and each team's most promising building block, click here.
ESPN NFL Nation reporter Lindsey Thiry wrote about Rams linebacker Clay Matthews adjusting to life and football back in his home state of California this week. Thiry previewed where the six-time Pro Bowler should line up as a member of the L.A. defense. She also gathered outside linebacker Dante Fowler's thoughts on playing alongside the 10-year veteran.
"Anytime we watch any game with him on the field, I'm looking at him," Fowler said. "If we do any drills, I'm looking at him. I love how he rushes. It was really cool just to see a guy get sacks on TV and stuff and all that, but when you're really watching a person's craft and see why he's that good, it's amazing."