Each weekday, theRams.com will be taking a look around the internet for the top Rams headlines of the day. Here's a look at what's out there for Monday August 27th about your Los Angeles Rams:
On Monday ESPN released its list of the 100 best players in the NFL. The Rams are tied with the Cowboys and Chiefs for third-most players ranked in the top 100, with five.
The five Rams who made the list include: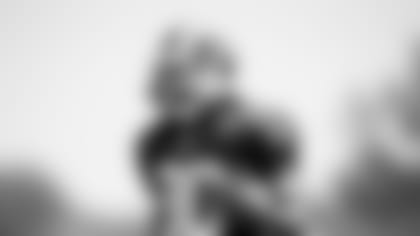 The Eagles and Vikings led all teams, each with seven players ranked in the top 100. The Rams will face both the Eagles (Dec. 16) and Vikings (Sept. 27) in 2018.
KELLY ON 'TEAM OF THE WEEK'
Pro Football Focus included Rams' running back John Kelly in its list of top offensive players from preseason Week 3.
Kelly's two-touchdown day and ability to stay on his feet was good enough to land him on PFF's 'Team of the Week.'
Running back John Kelly, Los Angeles Rams – 80.5
Kelly had his best game of the preseason so far against the Texans on Saturday afternoon, and not just because he found the end zone twice. Kelly averaged 3.5 yards after contact per carry and forced four missed tackles on 15 carries, taking his preseason total to six avoided tackles.
Maurice Moton of the Bleacher Report determined a 'Realistic Best-Case Scenario' in 2018 for all 32 teams on Monday morning. Moton said the best practical outlook for the L.A. Rams this season is its defense finding immediate chemistry.
Los Angeles Rams: The New-Look Defense Jells Immediately
The Los Angeles Rams took a huge step in development under head coach Sean McVay, specifically on offense, finishing as the No. 1 scoring unit in the league. General manager Les Snead made a concerted effort to bolster the defense during the offseason.
On paper, notable acquisitions Ndamukong Suh, Aqib Talib and Marcus Peters should improve a group ranked 12th in points and 19th in yards allowed. The latter two talents will take over the starting cornerback spots. The former joins Aaron Donald on the defensive line, assuming he reports to the team at some point this year.
Despite the flashy, accomplished names, the trio of All-Pros must show they're able to mesh with the roster. If that's the case, defensive coordinator Wade Phillips should have a top-three defense to pair with McVay's prolific offense, which likely means a deep postseason run.