Each weekday, theRams.com will be taking a look around the internet for the top Rams headlines of the day. Here's a look at what's out there for Wednesday July 25th about your Los Angeles Rams:
Running back Todd Gurley and the Rams agreed to terms on a contract extension on Tuesday, making Gurley the highest paid running back in the league in terms of guaranteed money.
The NFL joined the Todd Gurley conversation on Twitter yesterday, sharing a compilation of the two-time Pro Bowler's top plays from 2017.
Gurley's extension will make him Ram through 2023.
It's been a big couple of months for sports in Los Angeles.
The city has experienced a recent flurry of athletic talent with the additions of LeBron James to the Lakers, international soccer superstar Zlatan Iibrahimovic to the Galaxy, and most recently Manny Machado to the Dodgers. The city also welcomed the newly formed MLS club L.A. FC for its inaugural season and Lakers legend Jerry West to the front office of the Clippers in June.
Colin Cowherd said on 'The Herd' on Tuesday that the Los Angeles Rams are responsible for this influx of sports superstars in L.A. and the success that may follow.
Pete Prisco of CBS Sports recently made his '2018 NFL Predictions', which include a pick for every regular season game — for every team, each playoff matchup, as well as the 2018 Super Bowl Champion.
While Prisco predicts the Rams to fall short of Super Bowl glory in 2018, he did select the Rams to repeat as NFC West champs.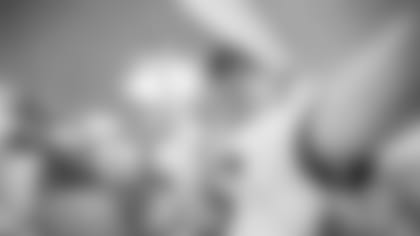 Here is what Prisco's crystal ball says for the Rams:
Week 1: Raiders 27, Rams 23
Week 2: Rams 24, Cardinals 23
Week 3: Rams 27, Chargers 24
Week 4: Rams 21, Vikings 16
Week 5: Seahawks 21, Rams 20
Week 6: Broncos 26, Rams 17
Week 7: Rams 21, 49ers 17
Week 8: Rams 28, Packers 27
Week 9: Saints 31, Rams 30
Week 10: Rams 12, Seahawks 10
Week 11: (Mexico City) Rams 21, Chiefs 17
Week 13: Lions 27, Rams 24
Week 14: Rams 19, Bears 16
Week 15: Rams 27, Eagles 26
Week 16: Rams 16, Cardinals 10
Week 17: Rams 30, 49ers 29
Wild-card round: Saints at Rams (Saints 30, Rams 27)