Each weekday, theRams.com will be taking a look around the internet for the top Rams headlines of the day. Here's a look at what's out there for Wednesday September 26th about your Los Angeles Rams.
TGII TOPS OFFENSIVE RANKINGS
NFL.com's David Carr has Rams running back Todd Gurley as the league's top offensive player in Week 4. Gurley posted 105 rushing yards and one touchdown against the Chargers in Week 3. He added 51 yards receiving on five receptions.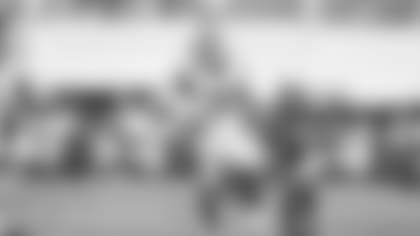 Here's what Carr had to say about Gurley's 2018 performance so far:
"As a former quarterback, it was hard to see the day when two running backs would lead my rankings, yet here we are. It's impossible to deny Gurley the top spot, given what he's done early on. His production will continue to increase and I won't be surprised if he's in the MVP conversation again at season's end."
In an odd three games on special teams for the Rams regarding personnel changes and injuries, fill-in return man Blake Countess performed well on Sunday against the Chargers. Countess' two kickoff returns for and average of 25.5-yard average and blocked punt recovery for a touchdown in Week 3 was enough to earn him Special Teams Player of the Week honors.
Countess is expected to return kicks once again on Thursday against the Vikings.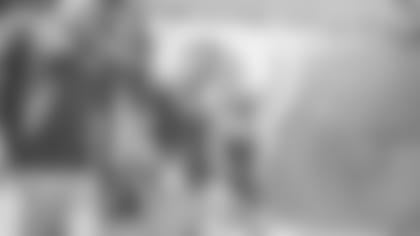 Head coach Sean McVay's offensive has put up wins in 2018 behind creative use of his offensive weapons and frequent fakery. USA Today Sports' Steven Ruiz has one of McVay's plays as a top-five play of the year so far.
In the play, quarterback Jared Goff pitches the ball in the direction of running back Malcolm Brown coming out of the backfield, but it is collected and taken the other direction by a sweeping receiver in Robert Woods. The play went for 15 yards against the Chargers, but was called back because of a holding call.
Here's what Ruiz had to say about the play:
"This isn't all that different from the Chiefs' touch pass play. It's pretty much the same concept: Get the defense going one way with an obscured hand off and give it to a speed receiver moving in the opposite direction. The Chargers defense, which was also victimized by the Chiefs, has no way of knowing where that toss is headed, and the line blocking the opposite direction sells it even further. LT Andrew Whitworth and TE Tyler Higbee create a running lane for Woods."
To watch the top five plays of 2018 so far, click here.