Each weekday, theRams.com will be taking a look around the internet for the top Rams headlines of the day. Here's a look at what's out there for Thursday August 23rd about your Los Angeles Rams:
With the much-anticipated preseason Week 3 debut of many of the Rams' starters just around the corner, Brent Sobleski of the Bleacher Report previewed each team's third preseason matchup across the league.
Sobleski said to watch for Texans' defensive end J.J. Watt, and who the Rams play at linebacker in the "dress rehearsal" game: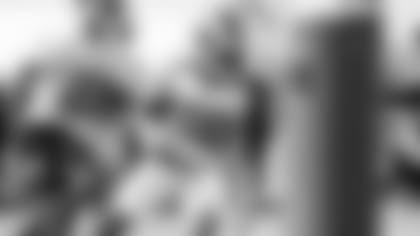 Does J.J. Watt look like his old self?
J.J. Watt has suited up this preseason, but he has yet to play a down. This could change Saturday.
"More guys will play in this game than have in the last two," Texans head coach Bill O'Brien said, per Click 2 Houston'sLainie Fritz. "I don't know yet [about Watt]. But I could see anybody who is healthy and ready to go could see some time in the game."
Which Los Angeles Rams outside linebacker will pair with Samson Ebukam?
Matt Longacre, Ryan Davis, Ejuan Price, Justin Lawler, Trevon Young and John Franklin-Myers are still competing to provide a pass rush from the other side of the formation.
"There are some guys that are doing a good job," head coach Sean McVay said, per ESPN.com'sLindsey Thiry, "but I think it's really important for us to kind of tailor in, find out who we think those guys are."
The Rams will host the Texans on Saturdays at the L.A. Coliseum, kickoff is at 1 p.m.
On Wednesday the NFL Competition Committee said they will make no changes to 'the helmet rule', which was approved by teams in the offseason.
The decision was reached after a review of the new rule, two weeks into the preseason. Austin Knoblauch of NFL.com covered the committee's meeting, and reported NFL executive vice president of football operations Troy Vincent's statement following the deliberations.
"The committee reviewed feedback received to date from players, coaches and game officials.
The committee resolved that there will be no changes to the rule as approved by clubs this spring, which includes no additional use of instant replay. The committee also determined that inadvertent or incidental contact with the helmet and/or facemask is not a foul."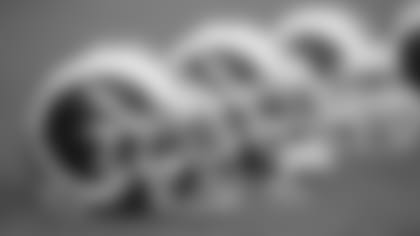 The 'helmet rule' was adopted by the league to ensure safer play and prevent players from leading with their head when tackling. Head coach Sean McVay and corner Aqib Talib have both discussed adjusting to the rule change, specifically how difficult the ruling can be in "bang-bang" scenarios.