Each weekday, theRams.com will be taking a look around the internet for the top Rams headlines of the day. Here's a look at what's out there for Friday August 24th about your Los Angeles Rams:
On Thursday Steve Wyche tabbed defensive lineman Michael Brockers as the Rams' "secret star" entering the 2018 season.
Here is what Wyche had to say about Brockers on NFL.com:
"Brockers, entering his seventh season, is one of three former first-round picks on the defensive line (along with Donald and Ndamukong Suh), and is coming off one of the most productive seasons in his NFL career. Heading into 2018, Brockers, according to Johnson, is a vital cog in a rebuilt defense theRamsseriously upgraded this offseason, with hopes the unit can help lift L.A. to heights beyond last season's rare playoff berth."
Brockers had 39 tackles and 4.5 sacks last season.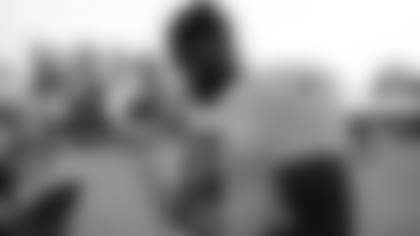 Veteran left tackle Andrew Whitworth is the oldest member of the Rams, and possibly the most in-shape.
On Friday, ESPN's Lindsey Thiry reported on some Whitworth's impressive preparation for his 13th NFL season, which include an array of different workouts.
Thiry quoted McVay's "Old Faithful" describing his mindset:
"I'm a little messed up. I like to punish myself, that's the bottom line," Whitworth said. "Finding new ways to kind of put yourself through adversity and adapt to that and see how much farther you can go."
"This offseason, Whitworth's workouts included "a smorgasbord of training," he said. CrossFit, mixed martial arts, power lifting, interval training and running became routine."
Thiry also included this video from Whitworth's Instagram account:
Finally, Nate Burleson of Good Morning Football spoke in-depth about running back Todd Gurley on Thursday. Burleson compared Gurley's versatility to a new smartphone and said HC Sean McVay seems excited about using more of his "phone's" features in 2018.