Each weekday, theRams.com will be taking a look around the internet for the top Rams headlines of the day. Here's a look at what's out there for Wednesday, July 24 about your Los Angeles Rams.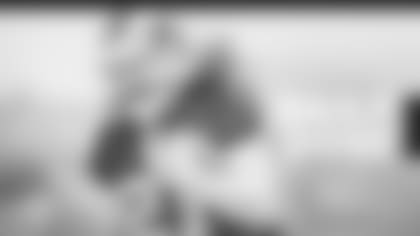 As training camps get started around the league this week, ESPN's fantasy football staff picked out sleepers, busts, and breakout players at each position.
The Rams had two players on the full list — and both are good. First, Eric Karabell picked out running back Darrell Henderson as his sleeper for running back.
The issue here is the health of star Todd Gurley II. We saw last season how the Rams handled him when they signed an unemployed running back who starred down the stretch while Gurley, with his arthritic knee, occasionally watched. Remember the playoffs? Those with Gurley in dynasty formats do. The Rams could make this a backfield timeshare, so perhaps I am better off naming Gurley a bust, but Henderson was so wonderful at Memphis in all phases, and he was a coveted draft pick. I think he rocks right away.
Tom Carpenter also selected wide receiver Cooper Kupp as his 2019 fantasy breakout player.
WIDE RECEIVER FANTASY FOOTBALL TIERS
NFL Media fantasy football analyst Michael Fabiano put together a list of 10 tiers for fantasy wide receivers, and the Rams' top three wideouts are all on the list.
Robert Woods and Brandin Cooks are in Fabiano's Tier 4 — "Catch-er as Catch Can" — and then Cooper Kupp is in Tier 5 — "Potential breakout wideouts."
Of Woods and Cooks, Fabiano writes, "Woods and Cooks combined for 247 targets a season ago in the Rams pass attack, which helped both of them finish in the top 15 at receiver."
And of Kupp, he writes, "Kupp has 80-plus catch potential for the Rams and fantasy fans alike, but he's coming off ACL surgery and needs to look good in camp to move up rank lists."