Each weekday, theRams.com will be taking a look around the internet for the top Rams headlines of the day. Here's a look at what's out there for Wednesday September 5th about your Los Angeles Rams:
The season predictions continue to roll in with Week 1 games just around the corner. Steve Mariucci of NFL Gameday made a bold prediction surrounding Rams QB's and the record book.
Mariucci predicted on Tuesday that quarterback Jared Goff would surpass his fellow NFL Gameday analyst Kurt Warner in the Rams record book in 2018, by throwing for 5,000 yards and 42 touchdowns.
Warner is the current record holder for single-season passing yards and touchdowns for the Rams.
Bleacher Report's team of NFL analysts made their consensus 2018 season predictions on Wednesday. The eight analysts votes on a number of topics, from most tackles to MVP. The Rams came up empty in all categories other than two that might matter most to fans.
The Rams received most votes to both appear in the Super Bowl and become world champs in February, edging out the Saints by one vote.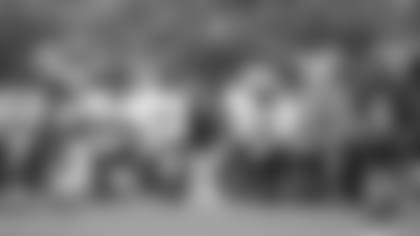 Super Bowl LIII Matchup: Patriots vs. Rams (3 votes)
There is no shortage of Super Bowl predictions being made with the start of the season less than 48 hours away. The majority of those predictions involve the Patriots representing the AFC again—and five of our eight writers agree.
The Eagles didn't get a single vote, and neither did the Falcons. The Vikings and Packers each earned a vote, and the Saints got two, but the Rams were the pick of four pundits.
The Golden Boy vs. the Dream Team. CBS executives will faint with glee.
Super Bowl LIII Champions: Rams (3 votes)
The Saints, however, lost out by one vote to the new-look Rams. L.A. led the NFL in scoring en route to the NFC West title in 2017. Then the Rams went bananas in the offseason, adding wide receiver Brandin Cooks, defensive tackle Ndamukong Suh and cornerbacks Marcus Peters and Aqib Talib.
Our writers expect those additions to pay off.
Others receiving votes: Saints (2 votes); Packers (1 vote); Vikings (1 vote); Patriots (1 vote)
Pro Football Focus took a look around the league for newly improved position units on Wednesday. The Rams made it a goal to improve across multiple positions in the offseason, maybe most noticeably in the secondary.
Here's what PFF had to say about the Rams new defensive back unit:
Talib was PFF's 13th-highest graded cornerback in 2017 while Peters and Robey-Coleman tied at 14th overall. Johnson III impressed as a rookie last year as he lined up within eight yards of the line of scrimmage 64.5 percent of the time and boasted a run-stop percentage of 8.7 percent when doing so, good for eighth best in the league.