This offseason, theRams.com will be taking a look around the internet for the top Rams headlines of the day. Here's a look at what's out there for Thursday, July 19th about your Los Angeles Rams:
TODD GURLEY UP NEXT ON 'MADDEN' COVER?
Tom Brady, Brett Favre, Adrian Peterson, Drew Brees, and most recently Antonio Brown of the Pittsburgh Steelers have appeared on the cover of EA Sports' "Madden." On Tuesday, NFL.com's Adam Rank determined five of the NFL's best who are most likely to appear on the cover of next year's "Madden 20."
Rank placed the Rams' fourth-year running back Todd Gurley at the top of his list, and here's why:
1) TODD GURLEY, RB, LOS ANGELES RAMS
"Los Angeles is the place to be for sports. We have the best player in Major League Baseball, Mike Trout. We have LeBron James. And we have the best running back in the NFL. (Don't @ me.) Gurley is coming off a season where he posted 2,093 all-purpose yards and scored 19 total touchdowns -- both tops in the NFL. He's just getting started in Sean McVay's offense. And with those Hollywood connections, I have Gurley as the early favorite for next season."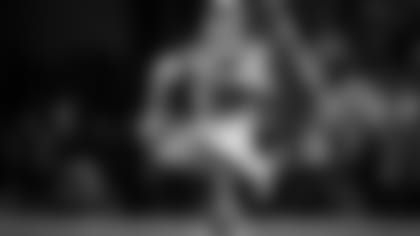 The remainder of the list includes:
2) DESHAUN WATSON, QB & DEANDRE HOPKINS, WR, HOUSTON TEXANS
3) JALEN RAMSEY, CB, JACKSONVILLE JAGUARS
4) ALVIN KAMARA, RB, NEW ORLEANS SAINTS
5) JIMMY GAROPPOLO, QB, SAN FRANCISCO 49ERS
QB JARED GOFF JOINS 'NINJA'
Jared Goff stepped away from football on Wednesday to join video game professional Ninja. Goff shared a photo on Twitter of the pair playing "Fortnite" and later credited the video game guru for carrying him to victory.
Ninja has previously gamed with notable personalities in music and sports, including rappers Drake and Travis Scott, and the Pittsburgh Steelers' Juju Smith-Schuster.
LA RAMS CRACK FORBES LIST
Forbes compiled a list on Wednesday of the world's 50 most valuable sports franchises. Forbes' Kurt Badenhausen said that despite the popularity of basketball and soccer around the world, American football is on top financially.
NFL clubs account for 29 of the 50 most valuable franchises listed and the Rams are sit at No. 14.
Rank, Team, Value, 1-Year change (Sport)
1. Dallas Cowboys, $4.8 billion, 14% (NFL)
2. Manchester United, $4.123 billion, 12% (Soccer)
3. Real Madrid, $4.09 billion, 14% (Soccer)
4. Barcelona, $4.064 billion, 12% (Soccer)
5. New York Yankees, $4 billion, 8% (MLB)
6. New England Patriots, $3.7 billion, 9% (NFL)
7. New York Knicks, $3.6 billion, 9% (NBA)
8. Los Angeles Lakers, $3.3 billion, 10% (NBA)
8. New York Giants, $3.3 billion, 6% (NFL)
10. Golden State Warriors, $3.1 billion, 19% (NBA)
10. Washington Redskins, $3.1 billion, 5% (NFL)
14. Los Angeles Rams, $3 billion, 3% (NFL)