Rams defensive tackle Aaron Donald, tight end Tyler Higbee and linebacker Cory Littleton made Pro Football Focus' list of the top 101 players from the 2019 season.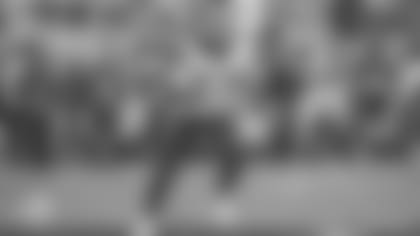 Here's an excerpt from PFF's Top 101 capsule on Donald:
"Aaron Donald's 2019 season is being overlooked because, compared to his season a year ago, it just doesn't stack up," PFF lead NFL analyst Sam Monson wrote. "His 2018 season, though, was one of the greatest defensive single-season performances in NFL history, and it's unfair to hold him to that exceptionally high standard a year later. Including the playoffs (which Donald didn't play in), he still led all interior defenders in total pressures in 2019, with 80, which were 11 clear of anybody else."
For Higbee, PFF noted his reliability as a receiver.
"Higbee more than doubled his previous career-high figures for receptions and receiving yards while receiving more than twice the targets he did a season ago," Monson wrote. "He broke seven tackles after the catch and hauled in 80.2% of the passes thrown his way over the season."
Littleton, meanwhile, earned praise for performing well in coverage in back-to-back seasons.
"One of the best coverage linebackers in the game, Cory Littleton makes the PFF Top 101 for the first time after his second consecutive excellent year in coverage," Monson wrote. "This season, his play in other facets of the game were better, and so his overall grade jumped to a career-best mark of 78.9."