For the Rams, the third time was the charm.
After visiting New Orleans during the preseason and regular season, the Rams got a victory in the postseason to send L.A. to Super Bowl LIII.
Heading into that matchup, the Saints were 10-0 in home playoff games with Sean Payton as head coach and Drew Brees as quarterback. But the Rams made them undefeated no more.
Here are five takeaways from Los Angeles' 26-23 victory in the NFC title game.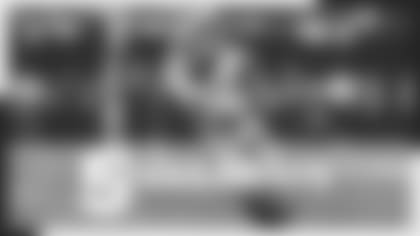 Wide receiver Brandin Cooks got his start in the league with the Saints as a first-round pick back in 2014, and was a significant factor in ending their season on Sunday.
Cooks caught seven passes for 107 yards in the contest — the first time since Week 11 that the wideout has reached at least 100 in a game.
The Oregon State product was an instrumental factor in Los Angeles' ability to score a touchdown just before halftime, catching a 17-yard pass on 3rd-and-10 from the L.A. 42 to put the visitors in opponent territory. And on the next play, Cooks caught a 36-yard pass down the left sideline to give the Rams 1st-and-goal at the six.
From there, Gurley took in a six-yard touchdown to make the score 13-10 as the final seconds ticked off the second quarter.
Cooks set a new career high in receiving yards in his first year as a Ram, recording 80 receptions for 1,204 yards with five touchdowns. He will now play in his second straight Super Bowl — this time against another former team.
2) RUN DEFENSE KEEPS IT UP
The Rams held the No. 3 scoring team in the league to 23 points on Sunday, and while quarterback Drew Brees got his with 249 yards and two touchdowns, Los Angeles held New Orleans to just 48 yards rushing as a team.
Los Angeles' run defense was much criticized to begin the playoffs, but it's been stout in two postseason games. The Rams allowed just 50 yards rushing to the Cowboys, which means the club has given up just 98 yards on 43 attempts in the last two games — good for an average of just 2.3 yards per carry.
That's clearly a far cry from the 5.1 yards per carry Los Angeles gave up during the regular season.
A significant reason for that has been the has been the Rams' defensive line play, and head coach Sean McVay said L.A. has been hitting blocks the right way up front.
"I think the way that they're disrupting things — they're getting people off combination blocks," McVay said. "You can see, when you get disconnected on different levels up front, whether you're in protection or in some of these zone schemes, it makes it really tough to run the football and obviously, to protect if they're getting push in the pocket."
3) PLAYING TIME AT RUNNING BACK
New Orleans was also able to mostly neutralize Los Angeles' ground attack, with the club gaining only 77 yards on 26 carries — 3.0 yards per attempt. Running back C.J. Anderson mainly carried the load there, rushing 16 times for 44 yards. And running back Todd Gurley had only four carries for 10 yards.
That Gurley had only 13 yards from scrimmage on five touches was fairly surprising, especially given how much of the load he's carried for the team over the past couple years. McVay said on Monday that he should have gotten Gurley more touches, and plans on doing so for Super Bowl LIII.
"I thought C.J. had some tough, hard runs, but I definitely think I should've gotten Todd a little bit more involved," McVay said Monday. "But again, like the flow of the game, we've got to do kind of what we think is in our best interest. If anything that you love so much about Todd and I think it epitomizes what's right about our football team, is the ownership that he talks about with regards to, I've got to play a little bit better. I also think that it is a result of the opportunities."
McVay did give credit to Gurley for the way he was able to execute in pass protection.
"You look at some of the things in the last two-minute drives, him making big-time pickups. He catches a check down that enables us to continue to move the ball," McVay said. "So, he did a lot of good things."
But when it comes to the snaps in general, they were fairly even. Anderson took 37 (54 percent), and Gurley took 32 (46 percent).
When Los Angeles played New Orleans back in Week 9, wide receiver Michael Thomas went off for a career high 211 yards on 12 receptions. The third-year receiver out of Ohio State led the league with 125 receptions to go along with his 1,405 yards receiving and nine touchdowns.
But in the NFC Championship game, Thomas had just four receptions for 36 yards on seven targets.
The Rams knew they had to keep Thomas in check to move on to Super Bowl LIII, and they were able to do so successfully.
"That was our emphasis," safety John Johnson said postgame. "He beat us last time, so we had to slow him down this time. And I think we did a solid job. Could've done better, but that was the goal and we came out with a win."
5) WHAT TO IMPROVE FOR SUPER BOWL LIII
If there was one place where the Saints offense was truly effective against the Rams defense, it was passes to running back Alvin Kamara out of the backfield.
Kamara had 11 receptions on 13 targets for 96 yards on Sunday — making him much more impactful in the pass game than on the ground, where he had eight carries for just 15 yards.
Why is that important as the Rams begin preparing for the Patriots? Well, when New England won Super Bowl LI over the Falcons, running back James White had 14 receptions for 110 yards with a touchdown.
Back then, White was a little-known back who just happened to receive the bulk of the plays in that game. Now, everyone knows who he is and he's still quite effective. He caught four passes for 49 yards last week against Kansas City to help the Patriots advance to the final game of the NFL season.
If the Rams are going to beat the Patriots, they'll have to find a way to contain White.