The Rams used their fifth selection in the 2023 NFL Draft on Appalachian State outside linebacker Nick Hampton, who was chosen in the fifth round, 161st overall.
Here's what you should know about him: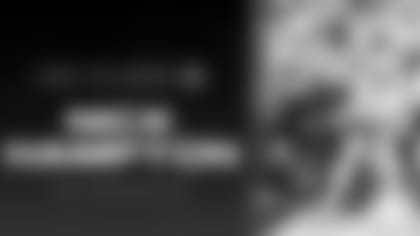 1) Senior Bowl participant
A college all-star even that has been good to the Rams, Hampton is the latest to come from the Senior Bowl pipeline.
Hampton is yet another team captain in this draft class, one of seven such players – the others being Steve Avila, Byron Young, Kobie Turner, Davis Allen, Puka Nacua and Jason Taylor II.
Warren McClendon and Stetson Bennett were both game captains for Georgia for multiple games last season.
At Anderson (South Carolina) Westside, Hampton also competed in track and field in addition to playing football.
4) Hometown in between two major cities
Hampton's hometown of Anderson, South Carolina is midway between Atlanta, Georgia and Charlotte, North Carolina.
5) Attention-getting performance
Hampton's 2.5 sacks against North Carolina as a junior in 2021 helped him get greater attention nationally, eventually landing him on the radar of Senior Bowl scouts.