The Rams have a 20-7 lead over the Cowboys in Saturday's Divisional round primetime matchup. Here are four key plays from the first half of action as the Rams try to advance to the NFC Conference Championship.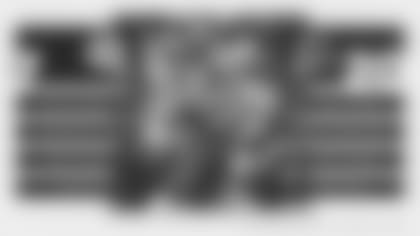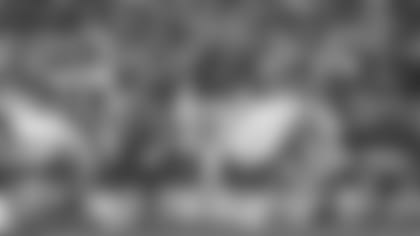 COWBOYS CONVERT FOURTH-AND-1
Midway through the first quarter, the Cowboys elected to go for it on 4th-and-1 from the Los Angeles 49-yard line. The Rams scored a field goal on their opening drive and were up 3-0, and Dallas head coach Jason Garrett wanted to be aggressive.
Running back Ezekiel Elliott converted the fourth-down chance with a run on the right. But cornerback Marcus Peters was also flagged for unnecessary roughness, giving Dallas a free 15 yards.
On the next play, quarterback Dak Prescott completed a deep crossing route to wide receiver Amari Cooper, who ran it the rest of the way for a 29-yard touchdown — giving Dallas a 7-3 lead.
GOFF FOURTH DOWN QB SNEAK
Los Angeles extended a drive late in the first quarter on 4th-and-1 with quarterback Jared Goff taking a quarterback sneak.
On the play, Goff sent tight end Tyler Higbee in motion from right to left but then immediately snapped the ball. That maybe caught the Dallas defense a bit off guard, and Goff was able to gain three yards for a first down.
Though the Rams got down to the red zone for a second time in the game on that possession, the offense was unable to finish it off with a touchdown. With kicker Greg Zuerlein's 23-yard field goal, Los Angeles cut Dallas lead to just one point.
ANDERSON ONE-YARD TOUCHDOWN
The Rams defense forced a punt after a four-play Cowboys drive, and the Rams' offense went down the field with another long drive to get in the end zone.
While Todd Gurley is back in the starting lineup, running back C.J. Anderson has been the story of the first half with his running ability. On Los Angeles' third offensive drive, Anderson took a carry 14 yards to the Dallas one. Going no huddle, L.A. allowed Anderson to finish off the possession with a one-yard touchdown.
That gave the Rams their first playoff lead since all the way back in 2005.
The Rams continued to run the ball effectively on their next drive, and this time Gurley was the one to take it into the end zone.
After a 15-yard pass from Goff to wideout Brandin Cooks gave L.A. a first down at the Dallas 35, the Rams elected to go no huddle. At the snap, Goff turned and handed it off to Gurley, who made a cut and with a lot of open space in front of him darted 35 yards to the end zone.
With the extra point, the Rams had a 20-7 lead late in the second quarter.