ATLANTA — The Rams struggled to get anything going offensively in the first half and trail the Patriots 3-0 in Super Bowl LIII. As Maroon 5 gets set to play the halftime show, here are some notes from the first 30 minutes of action.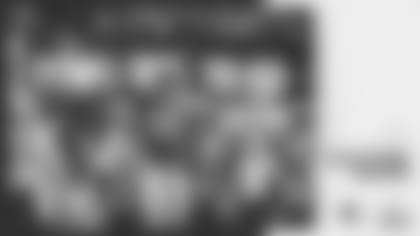 The Patriots began the game on offense with four consecutive running plays, moving into Rams territory. But on 2nd-and-7 from the Los Angeles 34, quarterback Tom Brady threw his first pass and the Rams were ready for it.
Trying to sneak in a short pass to the right to wide receiver Chris Hogan, Brady instead had the ball tipped up by slot corner Nickell Robey-Coleman, and middle linebacker Cory Littleton was there to pick it off with a dive.
The offense couldn't take advantage of the extra possession, going three-and-out. But the takeaway did keep points off the board.
While the Patriots were able to once again get into L.A. territory on their second drive, the Rams' defense was able to get off the field on 3rd-and-8 when outside linebacker Dante Fowler tackled running back James White for just a three-yard gain, leaving the Patriots to settle for a 46-yard field goal attempt.
And while Gostkowski had missed just four of his 41 previous postseason field goal attempts, he sent that first-quarter try wide left.
The Rams advanced into Patriots territory on the ensuing drive but could not get points out of it.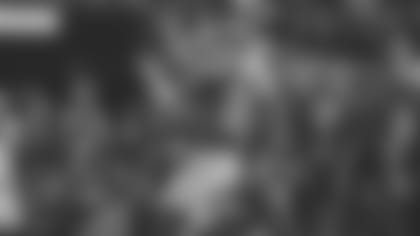 The Rams could not get anything going offensively throughout the first half, which was encapsulated by a sack taken by quarterback Jared Goff on 3rd-and-2 midway through the second quarter.
The Rams had the ball at the New England 47-yard line, but when Goff made his play-action fake, he had nothing open down the field. While he scrambled to his right to try to keep the play alive, he couldn't spin out of a sack and was taken down by linebacker Kyle Van Noy.
The defense once again came up with a big play to keep the Patriots off the board, getting a 4th-and-1 stop in L.A. territory.
Brady threw to tight end Rob Gronkowski over the middle, but Littleton had coverage underneath, and safety John Johnson was over the top — both in good position to make a stop. The ball fell incomplete and the Rams were able to take over on offense.