Just over a year ago, Los Angeles had to make a significant decision on whom they would use either the franchise or transition tag.
At the time, the Rams had both wide receiver Sammy Watkins and safety Lamarcus Joyner on its radar as upcoming free agents that they would like to keep. With Watkins, Los Angeles had traded its second-round pick in the 2018 draft to acquire the former No. 4 overall pick. And Watkins was a significant part of the offensive success in 2017, leading the team with eight receiving touchdowns.
Joyner had successfully made the switch to free safety in his first year under coordinator Wade Phillips after spending the first three years of his career as a slot corner. A Rams second-round pick back in 2014, Joyner enjoyed a breakout season in 2017, tying for the team lead with three interceptions while playing 12 games. He also had nine passes defensed and a forced fumble.
As you know, the Rams chose to place the franchise tag on Joyner, letting Watkins hit free agency. It's safe to say things worked out well for all parties on that front, as Watkins signed a lucrative deal with Kansas City while L.A. kept Joyner for 2018 and then traded for wide receiver Brandin Cooks, signing him to a six-year contract extension.
Joyner finished 2018 playing in 15 regular-season games, registering one interception, three passes defensed, a sack, and a fumble recovery.
But as the calendar advances toward March, the Rams are in a similar situation with Joyner to last year, as he is slated to become an unrestricted free agent when the new league year begins in mid-March.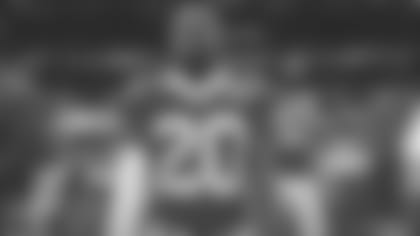 The Rams could once again place the franchise tag on Joyner, which would not be an unprecedented move. The team used consecutive franchise tags on Trumaine Johnson from 2016-2017 before the corner signed with the Jets in free agency last year. Such a move would put Joyner on another one-year deal for 2019.
L.A. could also use the transition tag with Joyner, which would give the club the ability to match any deal the safety would reach on the open market.
There's also the possibility that L.A. could simply re-sign Joyner to a long-term deal — either before or after the opening of free agency.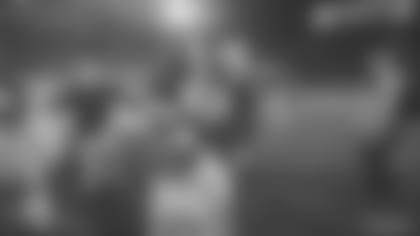 But should Joyner not be back, the Rams have a few potential players who could step in at free safety. Blake Countess is the most prominent of those players, as he's played in spot duty at the position over the last couple years. Countess started the Week 17 matchup against San Francisco and intercepted quarterback Nick Mullens in the first quarter. Countess, however, is a restricted free agent, which means there's no guarantee he'll be back — even if it is likely given that restricted designation.
Marqui Christian could also be an internal option, as he played in a number of Los Angeles' defensive sub packages throughout the year.
Otherwise, the safety market in free agency is expected to be fairly robust — headlined by one of the best in the game, Earl Thomas.