A year ago, when Brandin Cooks joined his third wide receivers group in as many seasons, he had those first-day-on-the-job, first-day-of-school jitters.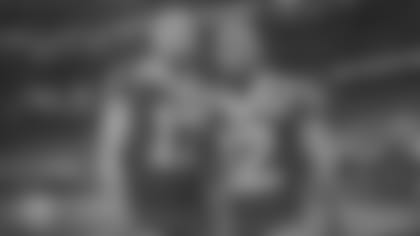 "[A]ny time you come into a new locker room or a new receiving room, you're like OK how are guys going to react, how are we going to get along?" Cooks recalled in theRams.com's Behind the Grind episode five.
"They welcomed me with open arms."
Cooks was a fit for head coach Sean McVay's high-powered offense, as well as the Rams' decorated locker room in year one in Los Angeles. As a staple of the league's No. 2 scoring team, Cooks tacked up 1,204 yards receiving along with five touchdowns. He led all Rams receivers averaging 15.1 yards per catch — receivers who have now hold nicknames via Cooks.
"Woody — Rob, we call him 'Woody' — our relationship on and off the field is special," Cooks said, referring to veteran wide receiver Robert Woods.
It's a relationship that's produced more than nicknames. Cooks and Woods became the first Rams receiving duo to each post 1,000-yard seasons since Torry Holt and Isaac Bruce did it in 2006. The pair traveled to the top of NFC West, to Super Bowl LIII in Atlanta, and across the world.
"We kind of clicked right away, so this offseason we did a couples trip together and did Southeast Asia, which was fun. Being able to create that brotherhood outside of the locker room, I think is huge because the more that we get to know each other, the more we can be on the same page," Cooks said. "The same for 'Kuppers' [WR Cooper Kupp] and [WR] Josh [Reynolds] and everyone that's in that room."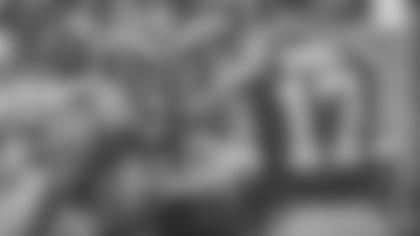 Brotherhood off the field is important to Cooks. He says if you keep it just about football, there's no authentic relationship — and those deeper ties go a long way.
"So when we are in those battles and in those dog moments, it's like yeah we spent a lot of time in the facility together, but what about off the field? Do you really got me? So having those moments, having those times share, I think it's huge from a connection standpoint so when you go out there to war, you know I got my boy's back."