I burned 10,000 calories working out like Taylor Rapp. He did it in 18 hours. I did it in 21 hours. But who's counting anything but calories here?
For a quick refresher, on May 23, 2020, Taylor Rapp started his day at 4:30 am and rode a bike for 125 miles, swam 1.25 miles, hiked four miles, ran three miles and did a "short" workout. In this tweet he documented the day, "7,300 feet of elevation later, #10kcaloriechallenge completed ✅." He worked out from 4:30 AM-9:09 PM and completed the challenge in just over 18 hours.
Then just under a year later, on May 6th and May 7th of 2021, I attempted to do the same, under slightly different circumstances.
I started my days at sunrise and did a combination of running, walking, riding on a stationary bike and working out on a Versaclimber at the Rams training facility at Cal Lutheran in Thousand Oaks. Below is a rundown of what it looked like. The goal was to burn as many calories as possible for two eight-hour days.
Why would Taylor Rapp do this challenge in the first place? He told me because when nothing was going on during lockdown, he "thought it was a good idea." Props to Rapp for making it fun.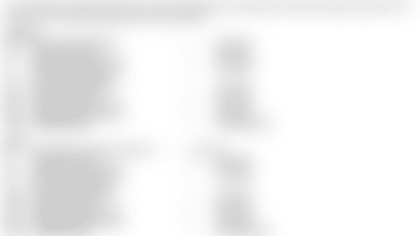 For obvious reasons, Rapp has a major advantage to being able to accomplish this impressive feat: he's a professional athlete. But there were other factors. Justin Lovett, Rams Director of Strength and Conditioning explained, "For Taylor, he was riding a bike on the road, which is going to burn more calories. He swam, which is going to light him up. And then he hiked, which is going to increase how many calories you can burn, unlike, the treadmill because the ground moves underneath you."
While some factors like temperature worked in my favor, for Rapp, Lovett says, "As elite as an athlete [Rapp] is, he was having fun. Or screwing around to a certain extent. Whereas for others, this [would be] a serious undertaking." And it was.
In 2013, I ran the NYC Marathon. I trained for two years and ran it in four hours. And even then, Joey Blake, the Rams Nutritionist joked, "You probably didn't burn 10,000 calories that day." And he's right. I looked it up. Depending on a person's weight, a marathon runner will burn anywhere between 2,000 and 5,000 calories. I did the math, according to this report from the CDC, "The approximate calories burned for an hour run is 590 calories for a 154-pound person." Multiply that by 4 or 5 hours, you get nowhere near 10,000 calories.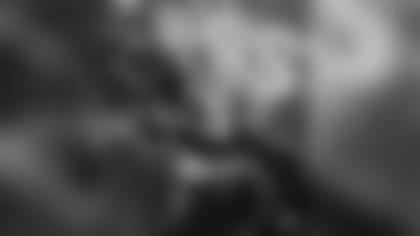 The 10k challenge may be a fun name for burning thousands of calories, but the real challenge for me was being in a constant state of feeling uncomfortable. Because once I started to stabilize, I stopped burning as many calories as possible. So, I had to spike my heart rate regularly for the entirety of my two days, and that is very uncomfortable. I got to the point where I was comfortable with being uncomfortable. By day two, the challenge was less fun and more of a task. During my active recovery, I started calculating how many calories I had left to burn. Lovett joked with me, "Yeah, once you start counting, that's a wrap" or in this instance, a Rapp.  
Both Rapp and I used a watch called Polar Vantage M  to track our calorie count. It basically allows you to accurately monitor an athlete's workload to understand the steps necessary to achieve your set goal. Think of it as an enhanced apple watch. Measuring throughout the process gave an understanding of what occurred and how someone would respond to the training. In the Rams world, this is key. According to Tyler Williams, Rams Director of Sports Science, "This is how we can provide accurate intervention that targets optimal recovery." For example, after a heavy practice, Sports Medicine and Performance can digest this information and come up with a recovery plan for each individual player. And they've got all the bells and whistles for this, including a few things that helped me recover on days one and two. Remember, I had to break my 10k calorie challenge into two separate days, which made day two a challenge in itself.  
"The break difference between yours and Taylor's was that the cost of your first session induced an amount of fatigue where your body was trying to recover from and you were trying to start up again the next day," Williams said. Which is why I used Normatec boots and was given a bag of Epsom salt after each workout. "Think of the body as a bank account. You made a withdrawal and so you have to make a deposit. The Normatec boots and Epsom salt soaks promote flushing of the muscles to enhance recovery and repair. The Epsom salt soaks added benefit to hydrotherapy to combat inflammation." All things I needed to get through this physically.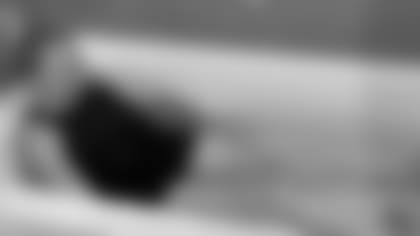 The lead up to this for me was minimal. I had thought about trying to do this challenge ever since I saw Taylor do it a year ago, but gave little thought to what he did... until I did. About a week or two before my challenge day, I was recommended by Lovett to turn up my calorie count and physical activity each day. I normally run about five miles a day, four to five times a week. I hike on the weekends. But to prepare my body for this, I increased my workload a bit more. Nothing insane, but just to get my body more prepared for what was to come. I added three extra miles per day. I was glad I did, because according to the Polar watch and app used to track my 10k calorie workout, I accumulated over 40 miles in the two days.  
Rapp did his workouts with childhood friend and fellow professional athlete, Austin Shenton, a minor-league infielder with the Seattle Mariners. I did my workouts with the guidance and support of Justin Lovett, Director of Strength and Conditioning, Tyler Williams, Director of Sports Science and Joey Blake, Director of Performance Nutrition/Wellness for the Rams. The key to success...working out with a buddy or having multiple buddies come and check on you throughout your challenge.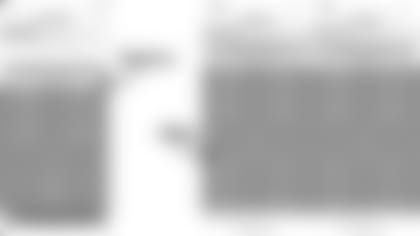 The wildest part of this whole experience is the fact that Rapp smiled the entire time in his GoPro footage. Lovett explained to me "Rapp is such an efficient machine so to speak, that it's harder for him to burn those calories unless he really jacks up his heart rate and does it repeatedly, because he's just not challenged with the regular stimulus of running a 12-minute mile. That would be underwhelming for him. So, he really has to push his pace or challenge his elevation."  
And he was able to do that with the mix of workouts he did. However, "For us civilians there has to be some planning, there has to be some, you know, targets in mind for us to get it done," Lovett said.   
There was a point towards the end of each day where I just felt like I couldn't go on. My legs were stiff, my muscles were sore, and I had trouble walking, never mind running. And yet I pushed through. I wanted to know what it's like to feel this and understand what "leaving it all out on the field" really means. It's as painful physically as it is mentally, because once the physical pain shoots through your muscles, the mental pain is telling you to stop, and you are basically fighting your body at that point. But again, us civilians have no idea what these guys physically go through during a season. Lovett joked with me that Taylor probably had energy after he finished his challenge. "He probably played five on five basketball the next day."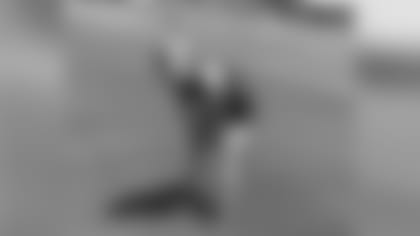 The real key to survival: food. This isn't as fun as you would think. I'm not ordering pizzas and fries to enjoy after a long workout. Everything I put in my body had a purpose. Joey Blake, Director of Performance Nutrition/Wellness was able to guide me through this. The day before my challenge day, I ate several complex carbs and healthy fats. He recommended eating avocado toast and peanut butter, or in my case, sunflower seed butter. You want things that are going to burn slowly so it helps later when your body starts to break down. Blake wanted my input to be even with my output. So, he set me up with a plan for my two days of working out and it looked something like this:  
Morning: Black coffee, water, oatmeal and sunflower seed butter.  
During my workout:4-5 Gatorades, 5 waters, and an additional scoop of Ucan added to a water. I also ate 2 packages of sunflower and pumpkins seeds and about once every hour or so, a honey stinger packet. 
Lunch:A large smoothie mixed with whey protein/pineapple  
Dinner:Gluten free pasta with sauteed spinach and ground turkey 
If you think I lost any weight in this challenge, I didn't. The goal wasn't to lose weight, it was to get through this and so everything I burned, I tried to put back in my body.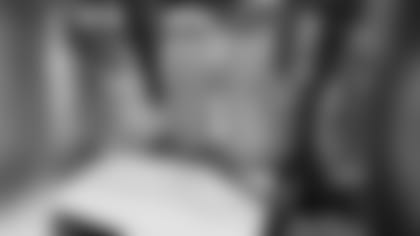 Full disclosure, I'm 35 years old. Do I think I am a professional athlete? Sometimes. Justin Lovett said I had "tenacity." He added "Everything that you put into it showed some grit." So maybe it's not athleticism as much as pride. Whatever it is, if you have the "it" or the "grit," anyone can do it. You just need to be smart and have a plan. This is not for the weak-minded or physically weak human. Unlike Rapp, unless you are a professional athlete, you can't just wake up one day and do this. Am I glad I did it? Heck yeah! Lovett told me after I finished the challenge, "That was impressive. You definitely got the Strength Staff paying attention to what you were doing because we were betting against you, and you killed it."  
Rapp did it for fun. I did it for bragging rights.