With the offseason program wrapped and training camp coming up in late July, theRams.com will be taking an updated look at positions on the team's roster.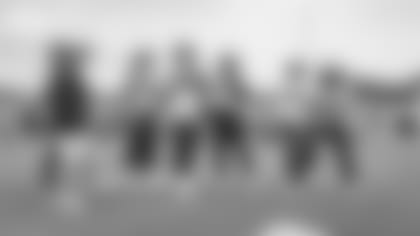 Key offseason moves
Drafted Byron Young, Nick Hampton and Ochaun Mathis in the third, fifth and sixth rounds respectively in this year's draft. Similar to other positions, departures made it seem inevitable that restocking would occur via the draft. Outside linebacker especially fit that scenario with the departures of Leonard Floyd, Terrell Lewis and Justin Hollins.
Who's under contract
2022 stats: 36 total tackles, 4.5 sacks, one forced fumble and nine QB hits in 17 games (six starts).
2022 stats: Four total tackles in six games.
2022 stats: Four total tackles in eight games.
2022 stats: Seven sacks, three forced fumbles, two fumble recoveries and 39 total tackles while starting in all nine games he played.
2022 stats: Spent the entire season on the team's practice squad.
2022 stats: eight total tackles in 17 games.
2022 stats: 114 total tackles, two passes defensed, one interception and one forced fumble in 17 games (11 starts).
2022 stats: 75 total tackles in 12 games as a grad transfer at Boston College.
2022 stats: 117 total tackles, eight QB hits and three pass breakups in 12 games in his final season at Wake Forest.
2022 stats: Four total tackles in seven games.
2022 stats: 114 total tackles, five passes defensed, two interceptions and two fumble recoveries in 14 games during his final season at Incarnate Word. One of his interceptions was returned for a touchdown,
What's next
Figuring out the edge rotation, and continuing to get Jones reps with the green dot. Outside linebacker had significant turnover, and while Hoecht and Hardy gained valuable experience late last season, it's a position that still has a lot to be determined past those two. As for Jones, he's had experience with being the on-field defensive signal-caller before, it's just about building that comfort leading into the 2023 season.