The first-ever Rams Scouting Apprenticeship began in March of 2020. The Rams hand-selected ten people of color, including two women. This series will cover each of the ten apprentices. This week, meet Beau Bell, a defensive line coach at Faith Lutheran High School in Las Vegas, Nevada.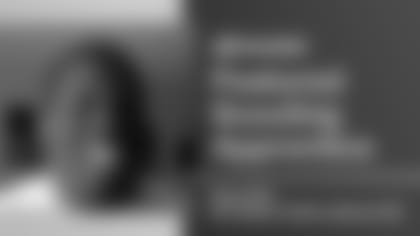 "They call them football clubs for a reason. Right? Because they're clubs, they're hard to get into."
Beau Bell has been invited to a handful of "clubs" in his life. His first taste of club life was back in 2008, when Bell was a fourth-round draft pick with the Cleveland Browns. But now, 12 years later, as a scouting apprentice under the guidance of Rams National Scout, Marty Barrett, "My question that I'm always asking Marty is how do I stay in the club?"
Bell has done a lot to try and stay in the club on his own. "I had good veterans around me [his rookie season with the Browns]. They showed me what a professional was supposed to look like."
Those professionals included then Browns Head Coach, Romeo Crennel, and former Browns General Manager, Phil Savage. Bell said he was thankful because they brought him in. "The main thing that they preached was being a pro. I had no idea what that was," Bell said.
He was just happy to play football. And unfortunately, playing football was out of the question after he underwent two knee surgeries by the end of his rookie season.
Bell was released by the Browns the following year, but that didn't stop him from getting back in line for the club. "The whole 2009 season, all I was doing was getting my body right. Get my body right to make sure that when I get an opportunity, I'm ready to go."
But then the line to get in the club got long. He wasn't at the front, like he was in 2008. Now he was in the back of it, maybe not able to "dance" as well as the other guys who were younger and healthier.  
Bell bounced around different clubs in different leagues, including the United Football League and Canadian Football League until 2011, when he found himself without a steady job in California, sleeping on his mother's living room couch.
"It was like a movie scene. I'm sitting outside and I'm crying. I'm crying. Tears bawling. And I'm talking to God. God, I just want to play football. I don't know what to do. I just want to play football. Please just open a door for me to play football, I don't care where it is, I just want to play." He said it then started to rain.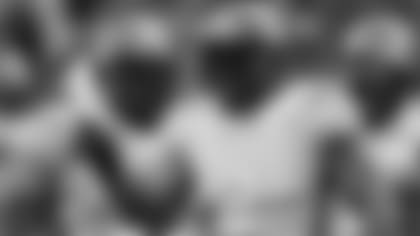 Three weeks later, he got a call about an opportunity to play in the Arena Football League with the Spokane Shock. He played in the Arena League for a number of teams until the end of the 2017 season, when he was offered the position of General Manager and Assistant Head Coach for the Philadelphia Soul, where Bell became a two-time Arena Bowl champion. 
After playing in the NFL, UFL, CFL and AFL, and serving as GM in the Arena Football League, Bell is now balancing coaching high school football while finishing an online Master's degree. While he doesn't have the ticket to get back into the club just yet, he's certainly aware: "The people that are in those clubs rather have the people that they know, that they like and trust." 
Bell is gratefully learning everything his mentor, Barrett, has to teach him. "I love Marty to death. He tests me, he pushes me. He really digs into making sure that I'm understanding what it means when I put something on paper." Bell smiled when he said, "I'm really learning and getting better."
"I can only pray for an opportunity like that, to be able to be where Marty's at", Bell added. "You know, he's a great scout. He scouted me when I was at UNLV." Bell was the Mountain West Conference Defensive MVP his senior year. Bell remembered talking with Barrett at the Senior Bowl. "Him being here, and now me being his apprentice, it's awesome."
The bouncer is not an easy person to please: "Oh no, but I'm going to persevere. I have patience. I'm still knocking on the door. I'm trying to get in the club." Bell says.
For more on Beau Bell and the other apprentices in the Scouting Apprenticeship, clickhere.