The Los Angeles Rams today announced the launch of Premier and Reserved Seat sales at the team's new LA Stadium at Hollywood Park. The new stadium will open in 2020 and is the centerpiece of the 298-acre Los Angeles Stadium and Entertainment District (LASED) being built in Inglewood by Rams Owner/Chairman E. Stanley Kroenke.
Starting the week of September 17, Rams Season Ticket Members, as well as fans who signed up for the new stadium deposit list, will receive communication about the opportunity to purchase Premier and Reserved seating, which comprise the remaining70 percent of the building. These sections, along with Club Seats that were made available for purchase earlier this year, represent all the individual seat options in the new stadium.
"It has been exciting to see Rams fans' reactions to our future home during their visits to the Premiere Center over the past few months," said Los Angeles Rams Chief Operating Officer Kevin Demoff. "As Stan Kroenke envisioned from the earliest days of this project, this stadium and entertainment district will transform gamedays and deliver an unprecedented experience for all who visit. We are thrilled to give our Season Ticket Members and Deposit Holders more ways to join us at Hollywood Park and build the future of our team and this city together."
Fans can purchase 2018 Rams season tickets at therams.com/ticketsto gain access to purchase seats at the new stadium before the general public. For more information about LA Stadium or to join the Rams new stadium deposit list, please visit therams.com/lastadium.
All season tickets will have an accompanying Stadium Seat License (SSL). The SSL is a one-time payment that guarantees purchasers the right to their seats. The Stadium Seat License program includes an innovative repayment program. This is the first time an NFL seat license program has offered to return seat license payments. All payments made under the SSL agreement, including any finance charges, will be treated as refundable deposits, with repayment from available funds to be made in 50 years.
For Reserved Seats, the price range for accompanying SSLs is $1,000 to $5,000 and season tickets range from $60 to $125 per game.
For Premier Seats, SSLs range from $7,500 to $15,000 and season tickets will be $150 to $200 per game. Premier Seats offer the next level of exclusivity after Club Seats, including dedicated access into the building, exclusive concourse areas and the opportunity to purchase parking on-site.
All SSLs have a variety of payment options, including short-term installment plans or longer-term financing. All proceeds from SSL sales will go toward the construction of the new stadium. Season ticket prices will be locked in for three years.
In March of 2018, the Rams made available Club Seats, located primarily in the lower bowls of the new stadium. Club Seat holders will have a host of benefits at the new stadium including the possibility of purchasing tickets for other sports and entertainment events at the stadium. In addition, these seats have benefits such as VIP parking, access to numerous exclusive Club areas with LA-authentic dining experiences as well as wider, cushioned seats and extraordinary sightlines.
A limited number of Club Seats are available. SSLs for Club Seats range from $15,000 to $80,000 and accompanying season tickets are $375 per game, locked in for three years.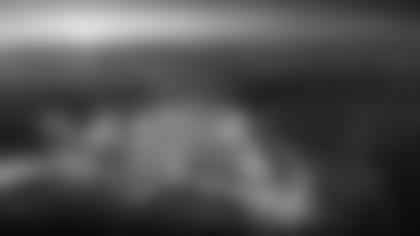 ABOUT LA STADIUM AND ENTERTAINMENT DISTRICT 
The centerpiece of the 298-acre sports and entertainment district, LA Stadium provides for a seating capacity of 70,000, expandable up to 100,000, with 260 luxury suites, more than 13,000 premium seats, and almost three million square feet of usable space. The project will include a 6,000-seat performance venue located under the same roof canopy as the stadium. 
LA Stadium will be home field for the Los Angeles Rams and Los Angeles Chargers starting in 2020. It will host year-round sports and entertainment events and has already secured Super Bowl LVI in February 2022, the College Football National Championship game in 2023 and the Opening & Closing Ceremonies of the 2028 Olympic Games. 
Adjacent to the stadium and performance venue, the project anticipates more than 1.5 million square feet of retail and office space, 1,500 residences, a hotel and more than 20 acres of parks. The long-term plans offer the possibility of developing additional phases over time.