The Los Angeles Rams and Make-A-Wish® Tri-Counties teamed up to host the fifth annual "LA Rams Night for Wishes" charity event and raised $522,000 dollars to fulfill the wishes of local children battling life-threatening medical conditions.
"The goal is to raise half a million dollars to help grant wishes for children in need," said Pattie Mullins, CEO of Make-A-Wish® Tri-Counties. "The impact of this event has been spectacular. With the support of the Rams, we have raised over $2 million dollars and helped to grant over 200 wishes for children. Their support just means the world to us."
Rams kicker Matt Gay, offensive tackle Rob Havenstein, tight end Tyler Higbee, and wide receiver Van Jefferson co-hosted the fundraiser's VIP cocktail reception. Following the reception, NFL Network host Andrew Siciliano hosted the onstage programming and entertainment.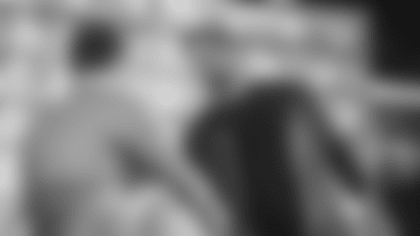 "It is very important to give back to the community. This makes you realize what platform football has given you," said offensive tackle Rob Havenstein. "What we do on the field is nowhere close to what we can accomplish off the field. Some of the great organizations that the Rams team up with make you humble yourself about what is truly important in life."
The Rams 2022 Rookie Class and players including defensive backs Deroin Kendrick, Tj Carter, Cobie Durant and Russ Yeast, defensive lineman Elijah Garcia, tight end Roger Carter, offensive tackle AJ Arcuri, inside linebacker Jacob Hummel, and outside linebackers Brayden Thomas, Keir Thomas, Benton Whitley, Daniel Hardy, safeties Daniel Isom, Quentin Lake, Jacob Harris, and wide receivers Lance McCutcheon and Ben Skowronek were in attendance to participate in the event's programming.
Rams Cheerleaders and mascot Rampage participated in the evening festivities supporting the fundraising efforts and interacting with attendees. The event also featured a silent auction and a trivia game with the Rams players.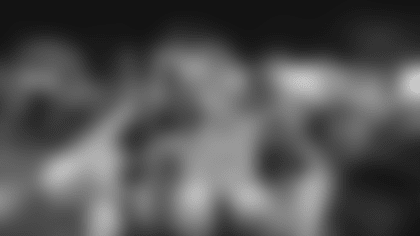 To cap off the amazing night, a video tribute of the Rams and Make-A-Wish® Tri-Counties surprising Diego Garcia, an Oxnard teen who was diagnosed with cancer in 2020 was shown. Diego was a high school football player whose season was cut short when he discovered he had cancer. Due to his condition, Diego has faced challenges including going back to the gym. Despite his circumstances, he was granted the wish of a lifetime. Last spring Rams players Jake Funk, Ben Skowronek, Jacob Harris, and Director of Strength and Conditioning Justin Lovett surprised Diego with a new home gym to help his journey to recovery. The Rams also provided Diego with a TV, Bluetooth speaker, weight belt, team-branded gear, and a $500 Dicks Sporting Goods gift card.
Make-A-Wish® Tri-Counties grants wishes of children with life-threatening illnesses to enrich the human experience with hope, strength, and joy. Each year, over 100 children are diagnosed with a life-threatening illness and desperately need the positive experience that a wish provides. Founded in 1985, Make-A-Wish® Tri-Counties has granted the heartfelt wishes of more than 2,150 local children.
Los Angeles Rams Night for Wishes was a charity event raising funds in support of local children battling life-threatening medical conditions. Take a look at photos of the event and Rams players — kicker Matt Gay, offensive tackle Rob Havenstein, tight end Tyler Higbee and more — that participated in the event.