Periodically over the remainder of the regular season, theRams.com will feature 6 Questions with 6Connex with a different player.
Up first is punter Riley Dixon, who discusses his inspiration for playing baseball in addition to football growing up, majoring in accounting in college, the camaraderie among Los Angeles' specialists and more.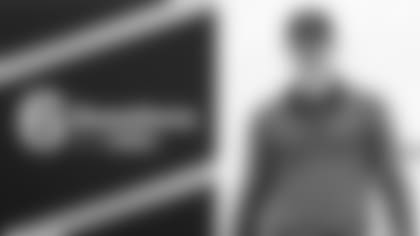 1) I saw you also played baseball. What drew you to that sport? What position did you play?
"I played baseball, that's probably my oldest love. I've played as long as I can remember. That was kind of what me and my dad were always doing, playing catch with either a baseball or football. But played baseball all the way growing up. I was a third baseman in high school, switched over to first base, kind of played the corners. But yeah, that was my first love. I still enjoy watching it, following the Yankees pretty closely, and really was a big part of my life growing up."
2) You kicked and punted in high school. Which was harder, and why?
"They each kind of have their own pros and cons, I guess you'd say. But I actually went to Syracuse as a kicker, and kind of fell into punting there. It was one of those things where you're kind of just doing both, figure out what what you're better at, and punting happened to be the one that I was better at and kind of stuck with it ever since."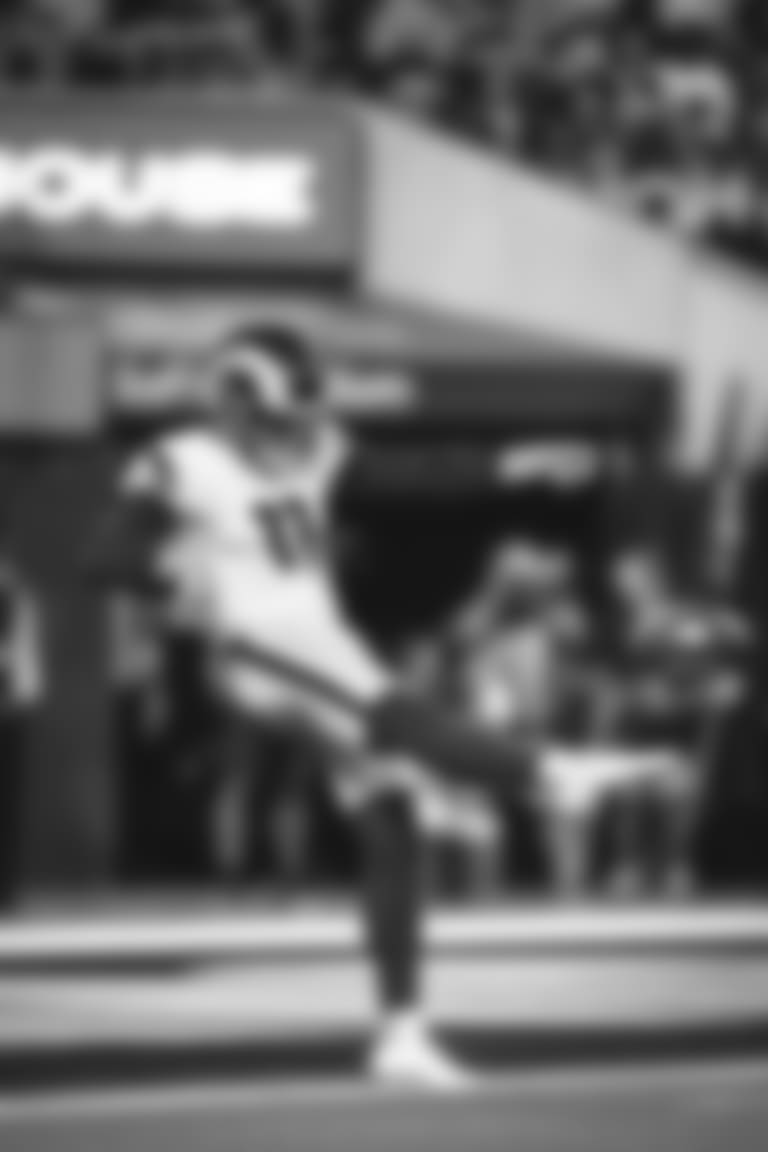 3) Your Syracuse bio mentioned pursuing an undergraduate degree in accounting. Why did that field/occupation appeal to you?
"That's an interesting story. My uncle was a CPA, and he went on – now he runs a hotel. He's been doing that for quite a long time. And I had a good conversation with him about it. He said, 'You know, accounting is kind of the foundation of how businesses run, where they make money, how everything's allocated. And once you know how it runs, it makes it a little bit easier to figure out ways to improve it.' And I thought that was pretty cool. I kind of had an engineering mind growing up, my dad's a contractor, so I always was interested in how things worked, and surprisingly, I got to do that kind of a little twisted, but how businesses work and run and how everything's allocated for. I found it super interesting. I don't know if I was going to be a full-blown accountant, but I figured it would have been a gateway for me to find my way into other business opportunities if football didn't work out."
4) Will that tie into your post-retirement plans when that time comes (which is hopefully very far down the road)?
"Yeah, I've always thought about it. I'm halfway through my master's in accounting. I haven't been back to that since I left school – I started it when I was there – but I'm 15 credits away from my masters. I don't know. Like I said, I haven't gotten that far yet. But yeah, that was where I was headed."
5) How would you describe the camaraderie between you, kicker Matt Gay and longsnapper Matthew Orzech?
"These guys are like brothers, man. I mean, probably two of the best people I know. I don't take that lightly, because I think it takes a long time to get to know somebody. But these guys, who they are as athletes, who they are as people, their faith, just awesome dudes. You know, I think they gel with just about anybody, but it's been a really, really smooth transition getting to know those guys. We spend a lot of time together. So it's been it's been great."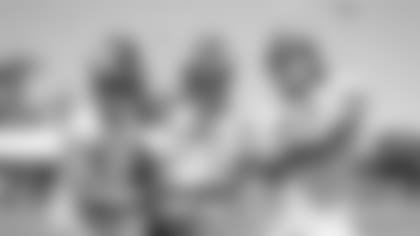 6) You had one of your best seasons as a pro when you were coached by current Rams special teams coordinator Joe DeCamillis in Denver you rookie year. What about his style brought that out of you?
"He runs a great system. I was fortunate to have him my rookie year, and he showed me the ropes and I owe a lot of my successes to him. I've had some great coordinators along the way. Coach TMac (Giants special teams coordinator Thomas McGaughey) in New York, him and Quinny (former special teams coordinator and assistant special teams coach Tom Quinn) there, I can't say enough good things about them. But I've been really blessed to be around a lot of great coaches. Me and Joe get along really well on and off the field, so it worked out really well. God's got a plan. It's cool to be back with an old friend."
6Connex is a proud sustainability partner of the Los Angeles Rams and the leading provider of in-person, hybrid, and virtual event technology for enterprises worldwide. Their cloud-based product portfolio includes event management tools, in-person event apps, virtual venues, webinars, learning management, and more. Learn how 6Connex makes it easy to manage and host successful events at www.6Connex.com.