The rookie seasons for most of the Rams' 2022 draft classes were sidelined entirely or temporarily due to injury, but that still didn't stop some of them from making an impact, or at least seeing time on special teams.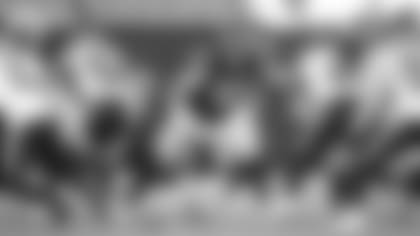 G LOGAN BRUSS (ROUND 3, PICK 104)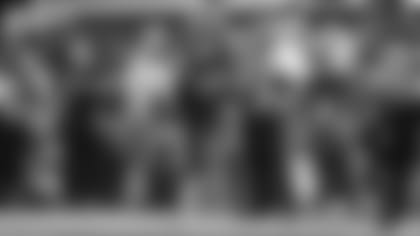 DB COBIE DURANT (ROUND 4, PICK 142)
Durant played in the Rams' first two games of the season prior to sustaining a hamstring injury in Week 2 that sidelined him for the Rams' next four games. Upon returning from injury, he contributed exclusively on special teams from Weeks 8-12 before seeing snaps on defense again as Los Angeles' secondary dealt with injuries. Durant's strong second half of the 2022 season was highlighted by a two-interception performance against the Broncos which included his first career pick-six.
Durant had 22 total tackles, three interceptions and one sack overall in 13 games played (one start); his three interceptions were second on the Rams behind defensive back Jalen Ramsey's four.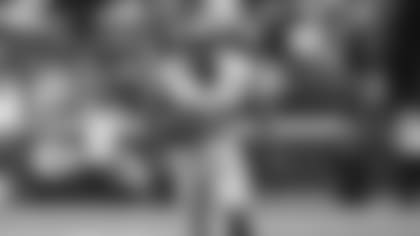 RB KYREN WILLIAMS (ROUND 5, PICK 164)
Williams' high ankle sprain sustained on the opening kickoff against the Bills caused him to miss the Rams' next seven games. He returned in Week 10 against the Cardinals, posting one carry for nine yards and three catches for 30 yards, then the majority of his snaps across Weeks 11-14 before running back Cam Akers took over the majority of the carries.
Overall, Williams recorded 35 carries for 139 yards, plus nine receptions for 76 yards while seeing action on both offense and special teams in the 10 games he played.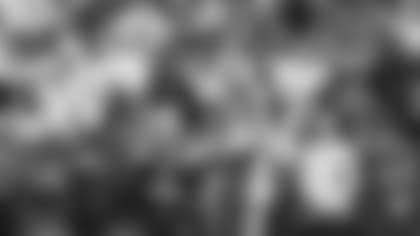 DB QUENTIN LAKE (ROUND 6, PICK 211)
Being placed on the Reserve/Physically Unable to Perform List on Aug. 30 while the team monitoring a knee issue with him delayed Lake's debut until Week 10, and even then, the majority of his snaps came on special teams.
By the end of the season, Lake was still primarily a special teams contributor, but he did season the majority of his defensive snaps over the final four weeks of the season, including a season-high 52 stepping in for draft classmate Russ Yeast after Yeast suffered a pulmonary contusion against the Seahawks in Week 18.
Lake finished with 10 total tackles, one pass breakup and one sack while playing in nine games.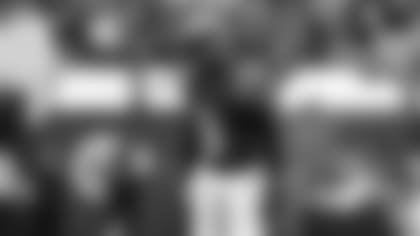 CB DERION KENDRICK (ROUND 6, PICK 212)
After being inactive for Los Angeles' first two games, Kendrick saw a boost in playing time in wake of all the injuries in L.A.'s secondary. Recording nine total tackles and one pass breakup in his debut in Week 3, he primarily contributed on defense through Week 13 before receiving most of his snaps on special teams over the final five weeks of the season.
Kendrick had 43 total tackles and four pass breakups while starting in six of the 15 games he played.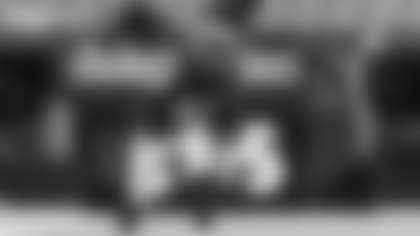 OLB DANIEL HARDY (ROUND 7, PICK 235)
After making the initial 53-man roster, Hardy was placed on Injured Reserve on Sept. 1 due to a high ankle sprain he suffered against the Texans in the preseason that required surgery.
Hardy was designated to return on Nov. 30 and made his debut that week (Week 13) against the Seahawks, playing five total snaps (two on defense and three on special teams). The bulk of his snaps the rest of the season would come on special teams, though he did see snaps as part of the outside linebacker rotation.
Hardy finished with four total tackles in six games played.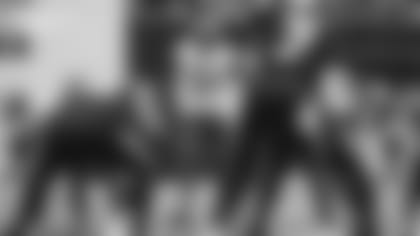 DB RUSS YEAST (ROUND 7, PICK 253)
Yeast was also inactive for the first two games before making his debut. Similar to most of his draft classmates, he action primarily on special teams, but eventually found more playing time due to both injuries in the secondary and the Rams wanting to get an extended look at some of their younger players on their roster.
Unfortunately, Yeast's first career start ended unexpectedly after he suffered a pulmonary contusion that required an overnight stay at the hospital in Seattle, but he was in good condition and making his way back on Monday.
Yeast had 20 total tackles while playing in 15 games (one start).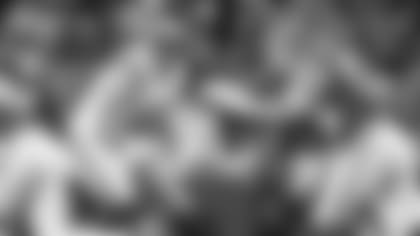 T AJ ARCURI (ROUND 7, PICK 261)
Arcuri spent Los Angeles' first nine games on its practice squad before being elevated in Week 11 against the Saints. He was signed to the active roster one week later and made his first career start against the Chiefs in place of injured left tackle Ty Nsekhe.
With Nsekhe returning the following week, Arcuri remained active but saw most of his snaps on special teams over the final six games.