The Rams lost back-to-back games for the first time under head coach Sean McVay in their pair of late-season of primetime matchups and now it's back to the NFC West for the final two games of the season.
With still much to be played for, the Rams will look to get back on track against the Cardinals in Arizona on Sunday. The Rams handled the Cardinals 34-0 back in Week 2 with a dominant defensive performance, limiting quarterback Sam Bradford's offense to just 137 total yards.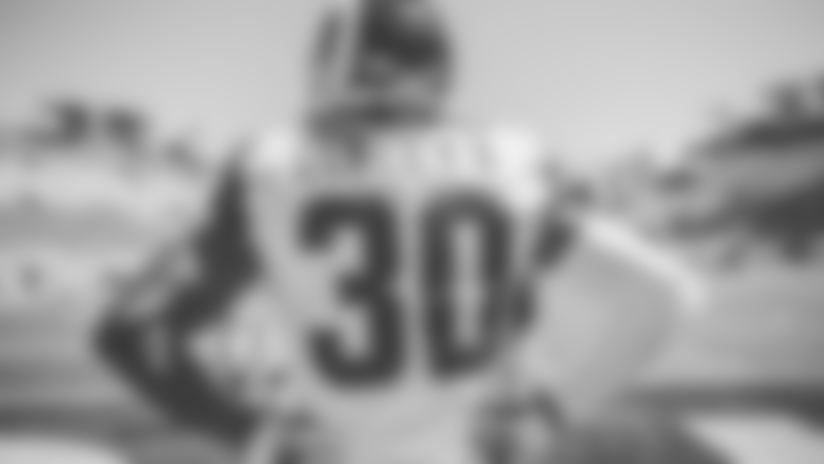 Running back Todd Gurley scored three touchdowns in the second game of the season and converted a pair of two-point conversions without kicker Greg Zuerlein. The Rams finished the game 3-for-3 converting for two points and punter Johnny Hekker hit a 20-yard field goal in the win.
There's an increased sense of urgency from players to coaches as they head to the desert looking to sweep the 3-11 Cardinals, halt the losing streak, and get one win closer to a first-round playoff bye.
"We're good, we just need to get back on track, get back doing what we need to do and this is a good week to do it," defensive tackle Aaron Donald said.
"Yeah, for sure," running back Todd Gurley said. "Definitely make you want to play, for sure, just being what we've done the last two games, which was nothing. So, we've got to get it together."
"I know there's an increased sense of urgency from us as coaches," McVay said this week. "I sense that from the players. Very business-like is probably the best way that I would describe what the feel is around here. People are positive. Nobody's looking down, but I think there's a serious approach to, we've got to get some work done, we've got to find a way to get better and prepare to try to go win a football game this Sunday."
The Rams have not looked themselves in a lot of ways since the Week 12 bye, and that includes the play of Donald, Gurley, and quarterback Jared Goff. Donald has posted consecutive games without a sack for the first time since Weeks 2 and 3. Gurley returned to the end zone for the first time since Detroit last Sunday, but rushed for just 48 yards while in and out of the game dealing with a knee issue. And since Week 14, Goff has completed just 56 percent of his passes for 519 yards with no touchdowns and five interceptions.
On Thursday, McVay identified what's been up with the 11-3 NFC West Champion Rams.
"We're not taking as good of care of the football. We've got to do that," McVay said. "When we do get the turnovers, we've got to be able to turn those into points — and not just field goals, but touchdowns. Then, we've got to avoid the negative plays and we've got to create them on defense."
McVay said the Rams have been in games they could have lost all season, pointing to his team's Week 8 win over the Packers, saying a lot went wrong then, but his Rams were able to make the opportune plays when it mattered most. Against Green Bay, there was the forced safety by linebacker Mark Barron, a gutsy performance from Gurley, and a huge forced takeaway in crunch-time from linebacker Ramik Wilson.
The focus is now on beating the Cardinals and rookie quarterback Josh Rosen. Rosen has thrown four more interceptions than touchdowns in his first season as a pro, with his team sitting at No. 32 in passing yards per game (160.8). Rosen has not thrown a touchdown pass since Week 12 and leads the league with four pick-sixes thrown this season.
Despite an up and down debut season, defensive coordinator Wade Phillips sees ability in the young quarterback.
"He's got the quick arm," Phillips said. "He can avoid the rush pretty well, he can run with it but he doesn't run with it a whole lot. He's athletic and he's thrown the ball, I think, really well inside the 20-yard line. He's thrown the ball really well in that area where you have to make sharp, quick throws and accurate throws."
A pair of veteran playmakers lead the Cardinals on offense. Running back David Johnson and wide receiver Larry Fitzgerald account for 14 of the club's 22 offensive touchdowns in 2018. Johnson is knocking on the 1,000-yard mark as a rusher in his comeback season, and Fitzgerald's been himself, totalling 645 yards in his 15th season.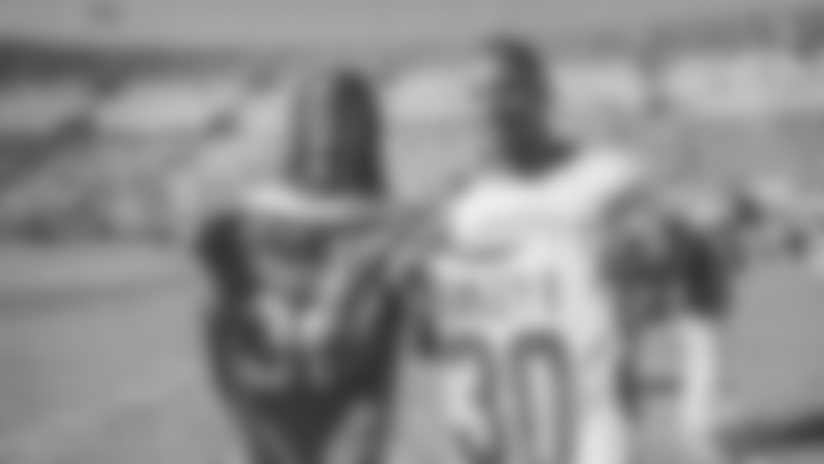 "He can do it all, he can run hard, make you miss, he can catch the ball out of the backfield and make a lot of things happen," Donald said, providing his take on Johnson, who led the league in yards from scrimmage and total touchdowns in 2016.
"Larry is a Hall of Famer, man — What else are you going to see form him?" cornerback Marcus Peters said this week. "He's a Hall of Famer. I think whenever he is done his gold jacket is coming soon."
In addition to Rosen, Johnson, and Fitzgerald, the Rams will attack an Arizona defense led by a few formidable playmakers. Defensive end Chandler Jones has 12.0 sacks in 2018. Plus the combination of safety Tre Boston and cornerback Patrick Peterson with their five combined picks have played a big part in limiting offenses to 211.5 yards passing per game this season.
The Cardinals offer one of the worst run defenses in the league, allowing 144.6 yards per game on the ground, which leads to the biggest question out of Thousand Oaks, Calif. this week — the availability of running back Todd Gurley.
"We've got a game to win," Gurley said on Thursday. "I'm pretty sure me being out there — if I can be out there — I would put this team in a good position to help them win. So, why wouldn't I be out there if I can play?"
Gurley is yet to practice this week and said candidly on Thursday that he doesn't plan to practice readying for the Cardinals. Nonetheless, McVay said barring anything that could be detrimental to his star running back's health, he expects to see No. 30 on the field in Arizona.
But just in case, the Rams signed veteran running back C.J. Anderson early in the week. With backup running backs Malcolm Brown out for the season and Justin Davis day-to-day, Anderson will be looked to in the second running back spot. The proven back rushed for 1,000 yards last season in Denver, has a Super Bowl 50 ring, and is picking things up quickly in McVay's offense.
The head coach said he expects Anderson to be ready to play come Sunday.
"Whatever they need me to do," Anderson said. "I know I'm going to do everything that I possibly can this week to be ready to play. McVay and teammates and everybody can feel comfortable with me out there if that opportunity presents itself. But until then I'm just going to keep my head down and keep pushing."
The Rams can lock up a first-round playoff bye this week with a win and Bears loss. The No. 1 seed and home field advantage throughout the payoffs is becoming more and more unlikely, but is not out of the realm of possibility for McVay and company.
McVay said it's been a challenge facing adversity in what is now the only losing streak in his L.A. tenure.
Goff says that although there is no reason to panic yet in the Rams locker room, there is a new sense urgency in the two-game losing streak and learning experience over the last few weeks.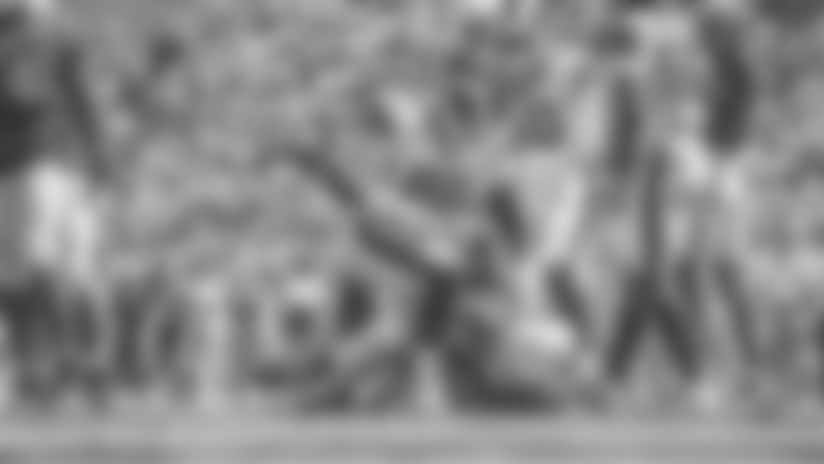 And the team's 71-year-old defensive coordinator, with his 41-years of experience in 16 different professional football coaching jobs, opened his Thursday press conference confident that things will be OK.
"First of all, the sky's not falling," defensive coordinator Wade Phillips said on Thursday. "Our record is what it is, it's one of the better. We want to make it better by winning this ball game this week."