Rams K Greg Zuerlein has been named NFC Special Teams Player of the Week for his performance in Los Angeles' Week 1 victory over Oakland. 
Zuerlein connected on four of his five attempted field goals and each of his three extra-point attempts, scoring 15 of Los Angeles' 33 points. His longest field goal came from 55-yards out in the fourth quarter, and Zuerlein kicked it off of the Oakland Athletics infield dirt — just about at second base. Zuerlein's other three field goals came from 20, 28, and 20-yards out.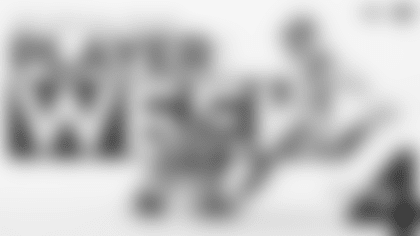 The first-team All-Pro picked up right where he left off in 2017 before his season was cut short due to a back injury that required surgery. Last year, Zuerlein won a pair of NFC Special Teams Player of the Week awards — after Week 4 and Week 10. Overall, this is the sixth NFC Special Teams Player of the Week award Zuerlein has earned over the course of his career. 
Despite playing only 14 games in 2017, Zuerlein compiled a career year — leading the league with 158 points off of 38 made field goals and 44 extra points.