Each week, I interview a different Rams player to find out about their lives on the field as well as off it. This week, wide receiver Robert Woods gives us his take on a good street taco, why Jalen Ramsey would be his pick for quarantine and why he wore the number 2 in college.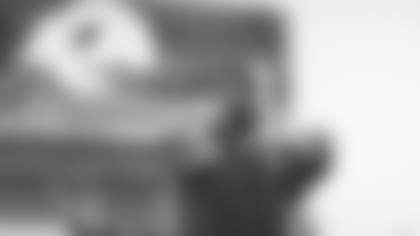 Sarina: What is the one thing you want people to know about voting with Election Day coming up? 
Robert: You don't have to vote in person. You can mail your ballot. There's much more than presidential elections on the ballot. Read. Do your research. It's important to vote just because you're electing your local leaders. You're trying to push for where local funding is going, where your state money's going, increase on taxes. Just to be informed, because you never know what you could be signing up for or not signing up for.
Sarina: If you had to quarantine with only one teammate, who would it be and why?
Robert: I'll quarantine with Jalen, because Jalen has the most money (laughs) and he's a funny, interesting guy. Always keeps a story on deck. Really just being able to just spread out and do as you want throughout quarantine.
Sarina: As a SoCal native, where's the best place to get a street taco?
Robert: Late night, cash only, whether it's like a hole-in-the-wall or a food truck. You could pull up anywhere for some late-night tacos, but there's a good truck on La Brea, in LA, that's pretty good. It's super popular too. It's super packed out.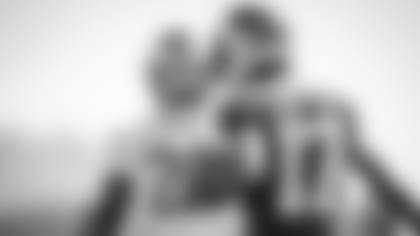 4: Robert Woods Real Estate 
Sarina: I remember you telling me at some point you want to go into real estate, so if (and when) you started flipping homes, how would someone know it's a Robert Woods home? 
Robert: I'll say like modern is the kind of style I would go for. Sleek, clean, white, neat. Pretty easy. Pretty simple. Minimalist. Private. Secluded. Entertainment. A big kitchen. A big family room for entertaining. Everything! A big pool, basketball court. Literally everything.  
Sarina: Classic LA traffic day, you are on your way home after practice, what are you listening to and doing to pass the time? Or do you pull over and get In-and-Out? 
Robert:Sometimes I would pull over, get a get a good snack. Depends where I'm going. But really I'm just going through music. I'm finding new songs, playing old songs, just trying to match the mood I'm in, the vibe I'm in. You really can't do anything in traffic but sit and enjoy it, so I do enjoy the music.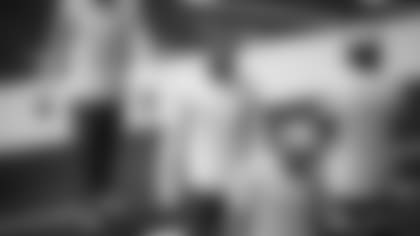 Sarina: You got a dog this offseason! What kind of dog did you get, and why? 
Robert: I got a micro or mini goldendoodle. He's super tiny, but we've always been talking about it finally gave in and got the pup. He's really energetic. Like the life of our house right now. He is three months. His name is Carti.  
Sarina: What is the most helpful, useful thing you've learned about being a receiver from working with Cooper Kupp? 
Robert: Being savvy at the top of your route. Like double nodding, double sticking people at the top.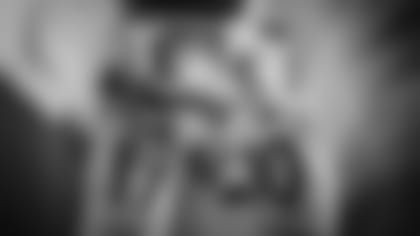 Sarina: Who was your favorite player growing up? Who do you want to emulate your game after? 
Robert: I watched Charles Woodson and Reggie Bush a lot. I wear number two because of Charles Woodson and really was just trying to be one of those players to be able to go play offense and defense. Play both ways. And obviously going to USC, being from LA, I watched a ton of Reggie Bush and reenacted tons of his plays.
Sarina: Best Halloween costume you've done? 
Robert:Jerome, from Martin.I did it in Buffalo. We had a Halloween costume team party and I think that was probably the best one I did. 
Sarina: When I say Mr. consistent, you say… 
Robert: Me, myself and I (laughs).