Each week, I interview a different Rams player to find out about their lives on the field as well as off it. This week, safety Jordan Fuller shares how he spent his bye week, what song he can listen to on repeat and how good he feels about being back with his teammates.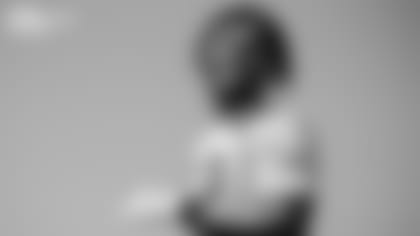 Sarina: You are back! How does it feel?
Jordan: It feels great, you know, just to be out there with my teammates. That's probably the most fun. Just doing what I love to do, honestly. So getting back to that it's just really, really fulfilling. A bunch of hard work went into getting me back to this point. So, it feels good.
Sarina:What has been the most challenging part of this process for you? That maybe, Rams fans don't realize.
Jordan:Honestly, I would say the hardest part, for me, is just my experience so far, just sitting out. Like missing time is tough, but also just not being around the guys as much. It is a little harder and you don't feel as a part of it as normal.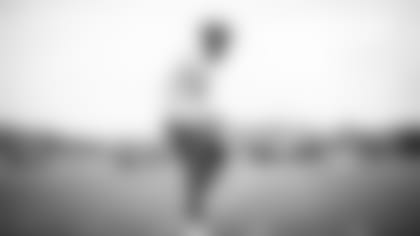 Sarina: Your first game in the NFL, you lead the team in tackles. What do you remember about that game, now that you're halfway through the season?
Jordan:It is definitely going to be one that I remember forever. The fact that I was able to make some plays on my team, was amazing. And the fact that I was able to earn their trust to be able to play as much as I did was just amazing. But there's always a part of me, that competitor in me, that wanted to play better. I know I had a little tough of a first half, maybe not as many fans would notice. We definitely noticed some. And so, it was really fun, but definitely humbling at the same time.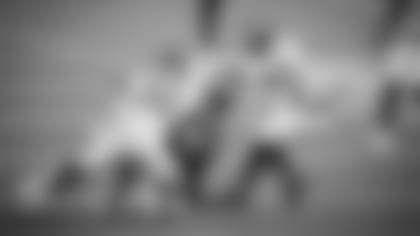 Sarina: It seems like the secondary is a very close group. How would you describe the bond you have with your teammates?
Jordan:We are real close. Everybody just loves to have fun. And people are really genuinely happy for other guys' success. I don't know how it is other places, but I know here, it's exactly like that. We want to see everybody win; you want to see everybody eat. So yeah, real, real close group. And I have a blast with them.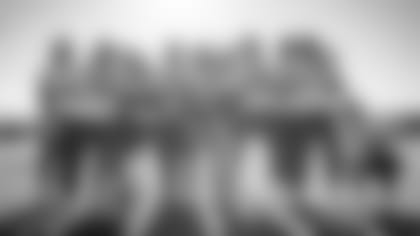 Sarina: What did you do during the bye week? Anything good? Anything fun?
Jordan: I went out to eat at this place called Javier's. It was pretty good. I enjoyed that. And really just spent time with my family that I have out here. And yeah, just kicked it.
Sarina: Fill in the blank. SoFi Stadium is…
Jordan: Unreal. Yeah, I honestly just can't wait for fans to get in there and really experience it honestly. It is definitely a special experience. I don't know everything. But just seeing the bits and pieces that I've seen. It's just crazy. I know for a fact it's the best in the nation for sure.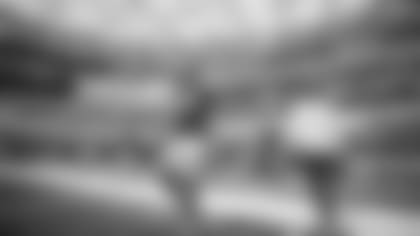 Sarina:If you could master another skill, what would it be?
Jordan:Either playing the piano or guitar. I'm going to learn one of those after the season for sure.
8: Don't eat the morning of Thanksgiving
Sarina: Thanksgiving dinner. What is on your plate? And do you eat the morning of?
Jordan: I don't eat the morning of, I usually kind of wait 'til dinner. I'll eat a little something. But usually that night, I'll have turkey, of course, you got to have that. And then, I'll have some mac and cheese and yams. Some greens. There's probably some beans there too. Stuffing for sure. Just basically filling on my plate with as much as I can. Then coming back for more after.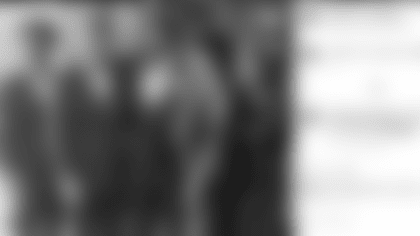 9: Sing it loud, sing it proud!
Sarina: Your mom is a singer. What is one of your favorite songs that you can just put on repeat and why?
Jordan: Yeah, she's sings. She went on the road starting at 17 and never looked back. She's had some solo stuff and a bunch of background stuff. She sang with Luther Vandross, Bruce Springsteen, the Rolling Stones, Mariah Carey, Whitney Houston, Alicia Keys. So, so many people. My favorite one of her songs] is called _I've had Enough_. [She has a video with it, on YouTube. In general, I would say I have a bunch of favorite artists, but a song that I could listen to on repeat is probably Be Alone by Blxst.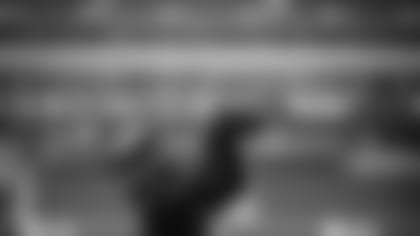 Sarina: What is the most used app on your phone?
Jordan: Either the music app or Twitter. Either one. Usually when I'm by myself or just in the car I'll have music playing, so that gets used a lot.