Each week, I interview a different Rams player to find out about their lives on the field as well as off it. This week, A'Shawn Robinson shared how great it felt to make his Rams debut, singing to James Brown and when it's actually okay to put the tree up for the holidays.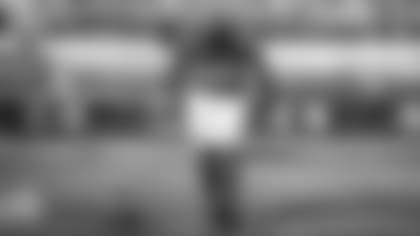 Sarina: First game with the Rams! How did it feel?  
A'Shawn: It was great. Honestly, I felt all the energy from the guys. It was togetherness. It was great. In Detroit, it was a bunch of those things, but we just couldn't get the job done to actually win and I see that a winning culture here is critical. 
Sarina: In your perspective, why or what makes this defense so good? 
A'Shawn:The hard work that everyone puts in…day in, day out, on and off the field. I feel that everyone's locked in, in-tune with each other. We're all in on one goal ready to do whatever it takes, no matter what it is. No one is individualized. Everyone's together.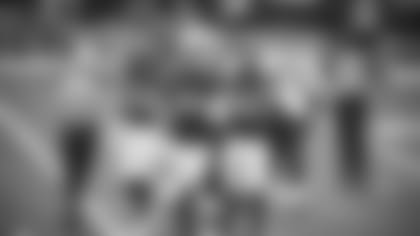 Sarina: You joined the Rams right in the beginning of the pandemic, and this tweet was hilarious and perfectly executed. What do you remember about that time? 
A'Shawn: Honestly, I was very excited. So when they told me to do it, I was just like, yeah, I'm willing to do whatever just to show everyone that you're in and still give out the life and vibe that everything's still okay. It was exciting.
Sarina: I know you love Motown, what's your go-to song that you jam out to in your car?
A'Shawn: Doing it to Death by the J.B.'s (James Brown)
Sarina: Go to Karaoke song then?
A'Shawn: The Temptations, Just My Imagination.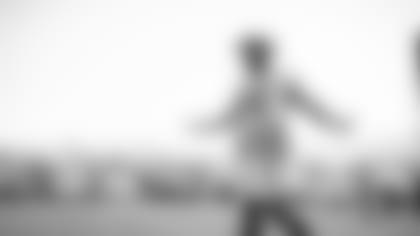 Sarina: You are a pretty stylish guy, what is the key to styling for you? 
A'Shawn: It's kind of having the package. Having the ice. The fabrics. Knowing what goes with the person. You got to look at the person. Look at the skin, you got to look at the hair. You got to look at everything about the person. The way they walk…an outfit goes into everything.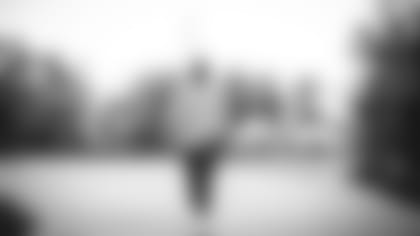 7: Dodge, duck, dip, dive and dodge
Sarina: You said this team has been so supportive, but if you had to win at a game of dodgeball, which 5 guys would you pick?
A'Shawn: Alright. So, I'm going to pick [Cooper] Kupp, Rob [Woods], Jalen [Ramsey]… I need the hands. And then I pick AD [Donald]. I know he's gonna bring the power with me. Him and [Michael] Brockers. That's my team right there.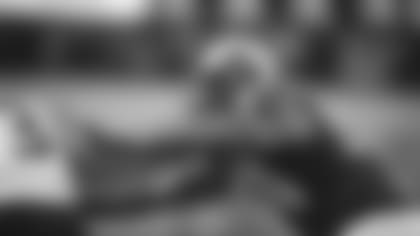 Sarina: If someone narrated your life, who would you want to be the narrator?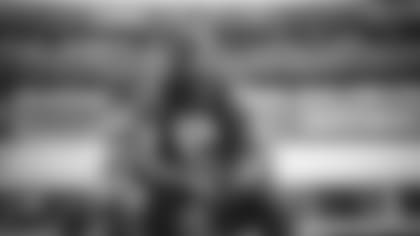 Sarina: Do you decorate your home for the holidays?  
A'Shawn: Only for Christmas. But I don't believe in all the gift giving, I just believe in the spirit.  
10: Turkey first, then trees! 
Sarina: When is it okay to put the tree up? 
A'Shawn: After Thanksgiving.