Each week, I interview a different Rams player to find out about their lives on the field as well as off it. This week, running back, Darrell Henderson talks about his love for the oline, his musts before games and hot wings.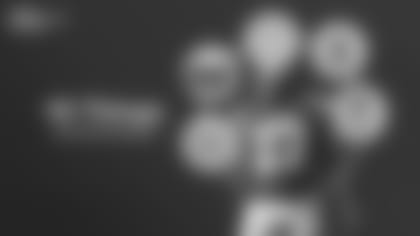 Sarina: What do you think of the acronym Run DMC for Darrell [Henderson], Malcolm [Brown] and Cam [Akers]?
Darrell: It fits us perfect. I've been seeing it around on the internet. I actually got tagged in a picture yesterday. It fits us, though.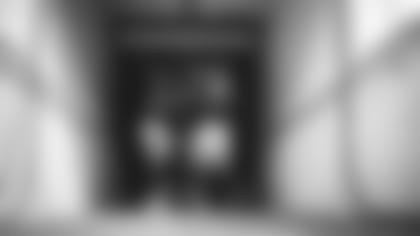 Sarina: What's the highlight of the season so far?
Darrell: I'll say last week, (against the Cardinals) I finally was able to break off the offensive line. They did their thing. That allowed me to showcase some of my skill set so it was a perfect film last week.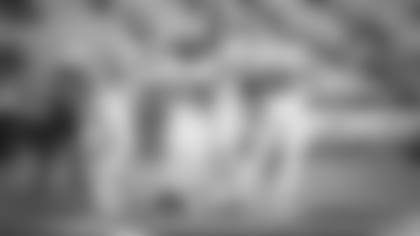 Sarina: Three things you must do before you take the field on game day?
Darrell: One, I got to pray. Two, I got to do a little routine to get my body right and get my mind right, and three I got to get my game day playlist going.
Sarina: Where's your favorite place to go when you're home in Mississippi?
Darrell: I don't really do anything. When I go home it is all about being with family because I'm all the way in LA and they are all the way in Mississippi, so when I go back home, I spend the most time possible with my family. We go to the bowling alley or do whatever they want to do.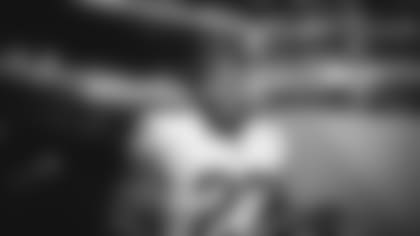 Sarina: What are you grateful for this season?
Darrell: I'm grateful for the position I'm in. I am also grateful for my parents.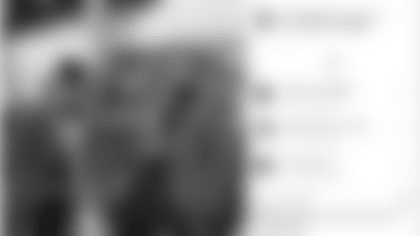 Sarina: When you're flying on an airplane, window or aisle?
Darrell: Window. I like to sleep on a plane so I feel a lot better when I land. I lean on the window. Instead of being in an aisle seat where I end up with a crick in my neck.
Sarina: What's your favorite video game?
Darrell: Call of Duty. You get to connect with everybody, make a lot of friends. That's a fun game to play. That and Warzone.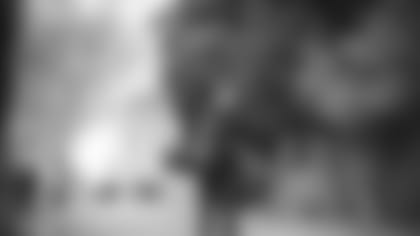 Sarina: What must you put on a sandwich?
Darrell: Bread. (Laughs) I don't really eat sandwiches to be real. I eat wings. Hot wings. I'm not a big sandwich person.
Sarina: Who's your favorite athlete of all time? It doesn't have to be a football player.
Darrell: Kobe [Bryant]. I grew up a big Kobe fan in my house.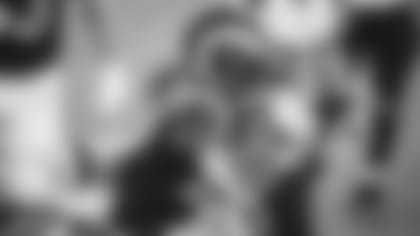 Sarina: What is something you want Rams fans to know about you?
Darrell: Each and every week I'm going to give it my all. Keep doing what I got to do to help this team be successful, even if it is my role to be cheering or whatever I got to do. Give them my all.