Each week, I interview a different Rams player to find out about their lives on the field as well as off it. This week, Michael Brockers shares his thoughts on playing with Aaron Donald, why he started his own foundation and his laugh.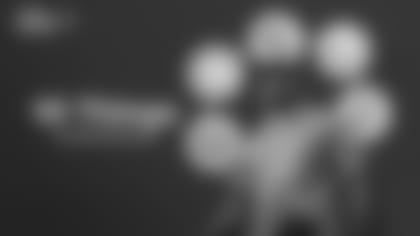 Sarina: What's your go-to pair of shoes? 
Michael: Yeezy. My Yeezy 700. 
Sarina: The last person you call or text before you take the field? 
Michael: My wife [Faith] definitely, before we on the bus, I'm FaceTiming her. She's holding the phone, just looking at me, talking to the kids and then, we probably hang up while I'm on my way to the game and then I don't talk to nobody else.
3: You'll know it when you hear it 
Sarina: How would you describe your laugh to someone who's never heard it? 
Michael: I don't know, because like, I laugh so I guess I don't hear it. But a lot of people say, if you can hear it, you know, you know who it is when I do laugh. I mean, I don't know, maybe it's a joyful laugh. Everybody says, when I laugh, it makes them laugh.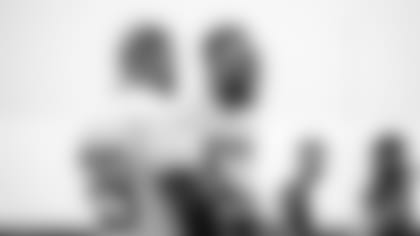 Sarina: You are a fashionable guy, floral prints or stripes on a dress shirt? 
Michael: Floral prints for sure. 
5: Seven years and counting… 
Sarina: What makes you and Aaron Donald work so well together after all these years? 
Michael: You know, at the beginning it was a little rough because I didn't want to go from left to right, or just play the nose position, but you know, understanding that the type of guy he is, his greatness and how good he is and I just have to learn how to work off of that. We know that teams are going to slide to him and stuff like that, so I just have to figure out my op zone and when I can work different moves away from him.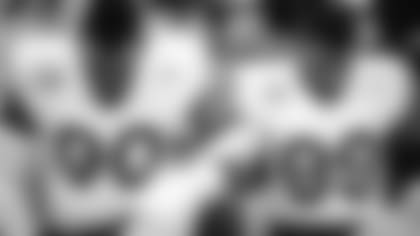 Sarina: A'Shawn Robinson, how has he added to the already stout defensive line? 
Michael: A lot more depth. Somebody we can put in that we can trust to get it done. A big solid guy, not gonna get a lot of movement as far as like getting knocked off the ball, but he'll be in there, take up two, and he will make plays. 
Sarina: What does (Defensive line) Coach Eric Henderson do to make practice fun and challenging at the same time? 
Michael: I mean, I think you know, he brings his energy every time. I mean, we always, you know, lead off with a joke or we talking about somebody so we just keep it fun, keep it light. But at the same time, you know, we get our work in and we get the job done,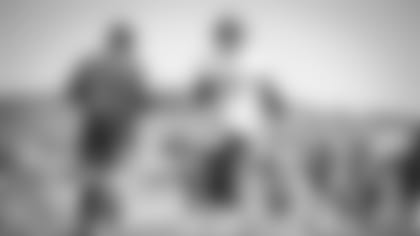 Sarina: When did you start the Brockers Youth Foundation? 
Michael: I started it like three to four years ago and it was to give back to the youth around the surrounding areas where I went to high school, mostly just to give back. We gave backpacks and all kind of snacks and stuff like that. Really just always on my heart to give back. Me and my wife decided that we just open up this foundation and do what we can to give back to the community.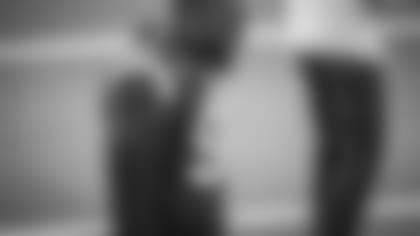 Sarina: Tex Mex or LA taco truck? 
Michael: I'm a Tex Mex kind of guy. I'm from Texas.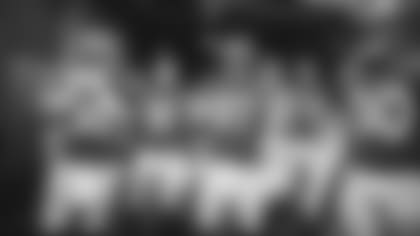 10: Dodge, duck, dip, dive, and dodge
Sarina: Pick three other teammates you would take to win in a dodgeball tournament and why? 
Michael: My dodgeball team would be Aaron [Donald], [Morgan] Fox, because you need someone who can move around and be shifty, and [Robert Woods] Woody because you need someone with good hands to catch the balls.