After each media session, Quotes and Notes will bring you what was said, who said it, and what it means for your Los Angeles Rams. Here's what you should know from Monday, Sept. 2.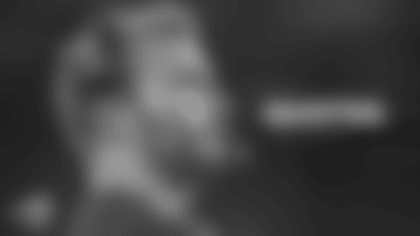 "There were some good things that (Run Game Coordinator) Coach (Aaron) Kromer and our personnel staff had seen on tape some of the traits and characteristics that we're looking for from our interior lineman."
– HC Sean McVay
The Rams bolstered their depth along the offensive line, signing center Coleman Shelton to the 53-man roster Monday afternoon. He is the ninth offensive lineman on the 53-man roster.
According to McVay, Shelton was someone the team targeted and had interest in once he hit waivers. Shelton spent time on the Cardinals' and Titans' practice squad last season.  
Shelton's versatility creates extra value for Los Angeles, as played all five spots along the offensive line at Washington while starting in 47 of the 53 games he appeared in.
"You got a fantasy squad or something like that?"
– HC Sean McVay
Asked about the running back position and his plan of preference heading into the season, McVay jokingly responded by wondering if there were ulterior motives to the reporter's question. 
On a more serious note, McVay reiterated his confidence in Todd Gurley as the starter and one of the NFL's top all-purpose backs, as well as the abilities of Malcolm Brown and rookie Darrell Henderson Jr. to give Gurley breathers when necessary.  
Exactly how Los Angeles plans to use the trio as far as personnel groupings go will be revealed Sunday at Carolina, he said.
"We're focused on this year, and I think our guys have done a good job of having that singular focus of producing in the present." 
– HC Sean McVay
McVay feels confident about the Rams' 2019 outlook despite the perceived pressure stemming from last year's success. 
Though the Rams are coming off an NFC championship victory and Super Bowl loss, he doesn't believe the proverbial target on their backs will impact the upcoming season. 
McVay said the preseason has flown by and that the team is eager to kick off the regular season.