After each media session, Quotes and Notes will bring you what was said, who said it, and what it means for your Los Angeles Rams. Here's what you should know from Tuesday, Aug. 13.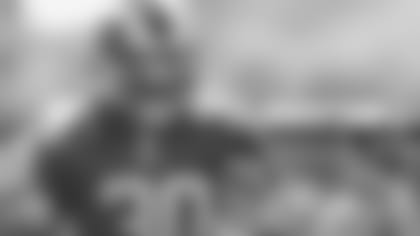 "I don't have the full answer, but more likely than not, he will not go."
– HC Sean McVay
While it is still an ongoing discussion, according to McVay, it is unlikely Rams running back Todd Gurley will travel to Hawaii for this week's preseason game against the Dallas Cowboys. 
McVay said there's multiple layers to this decision, one of which is looking out for the best interest of Los Angeles' players. 
One of several starters that Los Angeles rested in last week's preseason opener at Oakland, Gurley said it's McVay's decision to make.
"(Darrell Henderson) did a pretty good job. Obviously, a couple tough runs. There wasn't too much there, but the times he had two good runs, there's nothing really to tell him."
– RB Todd Gurley
With Gurley sitting out, several reserves in Los Angeles' backfield saw action during week 1 of the preseason. 
While Henderson did not start, the University of Memphis product did make the most of his chances, posting six carries for 13 yards, both team-highs. 
Gurley said that he does give some feedback to Henderson on "little stuff," but his main focus is making sure Henderson and the rest of the Rams running backs pick up their assignments in pass protection. 
Henderson said that Gurley and the rest of the running backs have all been helpful during his transition into the NFL.
"I can't believe I had those sideburns. I thought, 'Man, I think I've gotten handsome in my old age.' (laughs) It makes you appreciate how fortunate I've been in such a short amount of time to be exposed to guys like (Raiders Head) Coach (Jon) Gruden, the other people that have invested in me."
– HC Sean McVay
A clip published on Twitter Tuesday afternoon previewing Episode 2 of Hard Knocks highlighted how McVay got his start in the NFL 11 years ago by working for Gruden when Gruden was the head coach of the Tampa Bay Buccaneers.
McVay was 22 when he began working for Gruden, and his work didn't exactly come with the most exciting responsibilities based on how Gruden described it. However, McVay eventually was helping coach Tampa Bay's wide receivers and contributing gameplans, according to Gruden. 
Though McVay said the footage was "embarrassing," but it also prompted him to express his gratitude toward those who have helped him get to where he is now. You can watch the full clip below: