Each week during the season, we interview a different Rams player to find out about their lives on the field as well as off of it. Team Reporter, Sarina Morales, asks the questions fans want to know, in a fun and conversational interview. This week, nose tackle, Greg Gaines, spoke to Sarina about why he named his son Colt, his favorite crayon color and describes the most horrifying combination on a football field.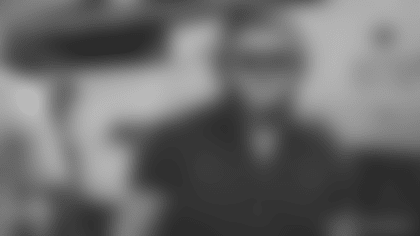 1: Wedding, babies and the NFL
Sarina: What would you say to a friend who's about to become a husband, and then a father, and then an NFL player, in a very short amount of time? Considering you just did that.
Greg: It's a lot of work.It's going to be tough, but it's worth it.A lot of excitement and challenges…I got married in 2017. I had baby a month before the draft...March 25th, and then the draft was like April 25th, or something.
Sarina: It's a very short amount of time. And now you have another one on the way. Was that like, "All right, let's get all the kids out of the way so I can focus on football"?
Greg: Kind of. It's better than having little babies for like 10 years. Just get them out of the way early, the baby stage. We've already got one baby, so it's like, "What's another one?" It's a little more work, but not as bad as having it spread out over seven years or something.
Sarina: How would you describe your parenting style?
Greg: I think I'm too soft as a parent.
Sarina: What? No way. What, do you let Colt drool a little extra?
Greg: He hits me in the face and stuff, and I'm just like, "That's cute, for now." But now it's like, "Might have to get on that." I don't want him going to preschool and hitting other kids in the face or something.
Sarina: Why did you name your son Colt?
Greg: It's just a name that my dad had thought of for me originally. He told me he was thinking about naming me that, and I was like, "Dang, that's a cool name. Colt Gaines sounds really cool. "So I was like, I'm going to name my kid Colt."
Sarina: Greg Gaines has good alliteration though. You get the double G. Colt Gaines, though, that's pretty powerful.
Sarina: Is he going to play football?
Greg: I hope so. He's pretty big. He's in like the 98th percentile for height. He's not quite as heavy though. He's a little skinnier. I don't know if he'll have my bulk, but he might be taller than me, hopefully.
Sarina: Does your family, just in general, have big genes?
Greg: Honestly, I don't even know where it came from. My grandma's like 5'2", little Italian lady. Somehow they had my dad who's like 6'2" and 315 pounds. He's built exactly like me.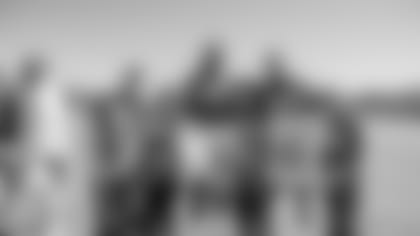 Sarina: Who's your go-to guy on defense?
Greg: Probably Michael Brockers. He's just a really nice guy, and always willing to help. If I have an issue with something, or I need to work something out on the field, or figure something out, he's always there to help. Or maybe E-Dub (Eric Weddle), last year he was pretty helpful too. He knew his football, that's for sure. You ever had a question about what we're supposed to be doing on something, E-Dub.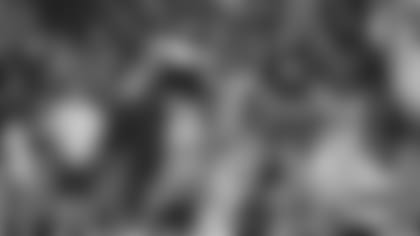 6: A horrifying combination
Sarina: What makes Aaron Donald so good?
Greg: I think it's his quickness.He's so big, and he's like quick at the same time.That's a horrifying combination for anybody to go against. Because usually you're either big or you're quick. He's both. I think he could play safety on our team. He's that athletic.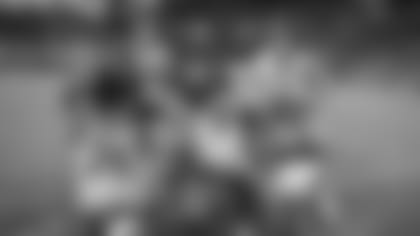 Sarina: You, [Taylor] Rapp, Cory [Littleton], all Washington boys. You got any funny stories on Cory Littleton or T. Rapp?
Greg: I guess I got some funny stuff about Cory. I don't know, people have probably said it before, but that guy, before games, he just eats like two bags of hot Cheetos, and like watches Netflix. And they're like, "Hey, Cory, you got to get ready. The game starts in like two minutes." He's like, "Okay." Puts his pads on, and then goes and gets 15 tackles, an interception, force fumble, touchdown. It's like, "Well, you do you, man."
Sarina: Nose guards are dot, dot, dot. Fill in the blank.
Greg: The heart and soul of the defense. I think nose guards in general are always the funniest dudes on the defense. We're all like big dudes, and we have a big personality, too, I guess.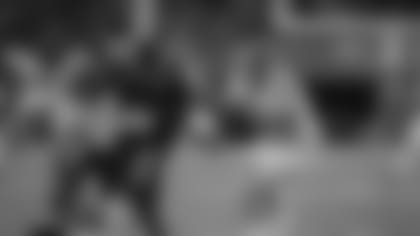 Sarina: You said there's no better feeling than getting to a QB. What's second to that then?
Greg: Probably just knocking a dude on his back. Like getting an O-lineman and just putting him straight on his back. That's one of the best feelings, also.
Sarina: You are a new addition to a crayon box. What color would you be and why?
Greg: Purple. Darker purple.
Sarina: Why? Just as a Husky thing?
Greg: Yeah. Dawg. I like purple, though. It's cool. It's my favorite color.
Sarina: Would you have a name for your crayon color?
Greg: I don't know. Purple.