Each week, we interview a different Rams player to find out about their lives on the field as well as off of it. Team Reporter, Sarina Morales, asks the questions fans want to know, in a fun and conversational interview. This week, long snapper, Jake McQuaide, spoke to Sarina about jalapeno chips, Curb Your Enthusiasm and what he wants his legacy to be.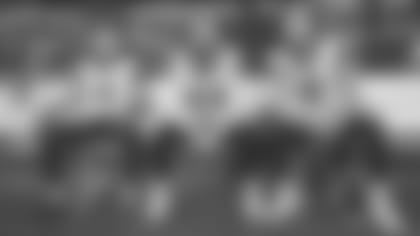 Sarina: What do you love about long snapping?
Jake: The number one thing that I've loved about it is that it's allowed me to continue to be a teammate. When I think about, what do I want my legacy to be? What do I want people to say about me when I'm done playing? He was a great teammate. That to me is the highest praise you can get. If not for long snapping, I would've been done playing football after high school. More likely than not. I could have maybe played at a very small school. I was a pretty good player. I was never a great player. So, what it's given me the ability to do is continue to play football, which I love and I'm a football fan first. To be able to interact with these guys and be a part of a team.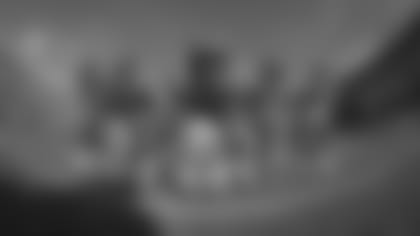 Sarina: You're the longest tenured Ram. You beat out [Michael] Brockers and our boy Johnny [Hekker].
Jake: Just by one year. I'm a Steve Spagnuolo holdover.
Sarina:Given the fact that change is the only constant, what can you appreciate about being here?
Jake: I moved one time just because the team moved from St. Louis to LA. But it's rare for your family to not move around and that has been very, very nice for us. For the family side of it, not having to move around, which is, like you said, change is constant in this league. That's the normal experience of the guys, that you play a couple of years here, a couple of years there and I haven't had to go through that. Then the other side of it is getting to be here so long you, can develop the relationships with trust.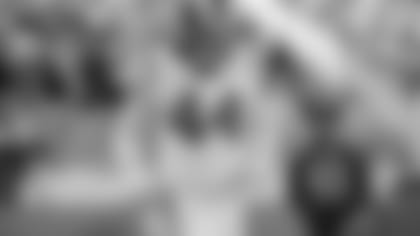 3: Lot of love for Littleton
Sarina: I know you are close with Greg [Zuerlein] and Johnny [Hekker]. But who is a non-special teamer that you love? Or even appreciate from afar?
Jake: I'd probably say Cory Littleton. He's a very unique guy and I can appreciate people who are 100% themselves. They're not worried about what people think about them. He is who he is and he's totally confident being exactly who he is and he's a hell of a football player on top of it. He's gifted beyond belief. There's a special place in my heart for those guys who start on teams, start covering kicks, and then they get their opportunity and they take that opportunity because that's why everyone's here. Guys don't come into the league to cover kicks. They come in and they want to play on offense and defense. So when they get their opportunities, and they do, most of them, it's really fun to watch for me as a fan. I'm a football fan most of all.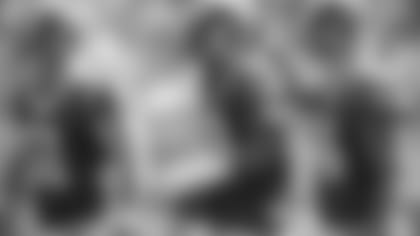 Sarina: I know you rep Ohio State obviously. For someone who's never gone to an Ohio State game, describe game day.
Jake: Well, you got a 110,000 in the Horseshoe. That's a cathedral of football. If you were a bucket list person and you're a football person, Ohio Stadium, the Horseshoe is on the list. Even if you're a person in Michigan, you would have to go to the Shoe and see it. And I'm biased, but there's just something about that time of year in that part of the country. The smell of it, the grills, the temperature, you don't need a koozie for your beer because mother nature is just that brisk. There's just the crispness of it.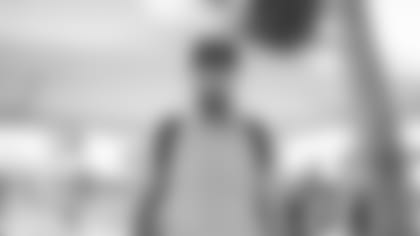 Sarina: What have you learned about yourself being a parent?
Jake: You think you have certain priorities or whatever set up. For me it was like I want to make some money, I want to have this certain type of house or whatever. I want to make sure everything's in line. Then you have a child and all of that is just shattered. You're just like, okay, I was stupid. None of that is important at all. Now it's how do I control my time and how do I make sure I'm always there for everything, because you can't be. But your whole perspective on everything changes and you have to be ready. Once that starts, there is no pause button.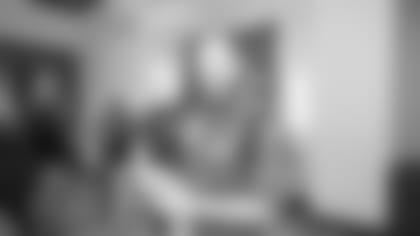 Sarina: March 14 is National Potato Chip day. What is your favorite salty snack?
Jake: If I had to go with a potato chip, I like the Kettle style jalapeno, the green bag. It's very good. I think Miss Vickie's is the brand that makes them.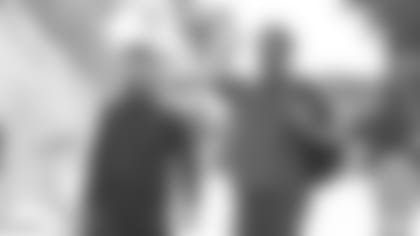 Sarina: When your kids come to the games. What is the strategy?
Jake: Well most of the time the plan is leaving them at home with the babysitter. Most of the time. But they did come to a game this year and the strategy was Johnny has a suite and he allowed my family to be there.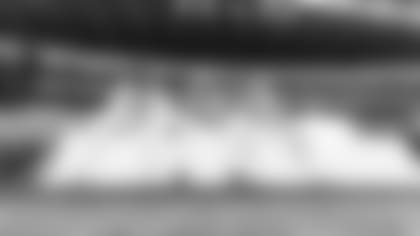 Sarina: When you go on holiday, when do you pack your suitcase? The day before, two hours before?
Jake: I just did this because I just went to the NFLPA meetings. I was a 'day of' guy or maybe 'night before' guy. When we're doing a trip with the family that's not a realistic situation. We've got multiple bags, there is a whole system because that's the only way you're going to get everything you need. With the kids, you got to do that or else you're going to end up forgetting the baby formula or something and really be screwed.
Sarina: Favorite spot to hang out in LA.
Jake: The Old Place is our spot. It's in the [Malibu] mountains. It's just kind of on Mulholland Highway and it looks like an old Roadhouse. They make ridiculous steaks. We had an event there for Garth Brooks' foundation once. The people there are so nice. You probably fit 50 people maybe in the entire place. But if Abby and I have the time where we can go out, if we could pick, that's the spot. The Old Place.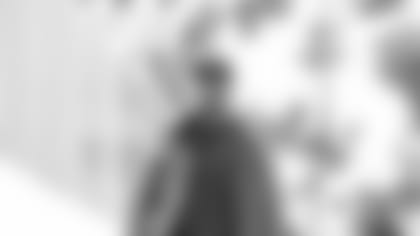 Sarina: Netflix and chill. What are we watching?
Jake: Right now, we've been really heavy into, not Netflix, but HBO, Curb Your Enthusiasm. The new season is hilarious. Larry David is hilarious. Total genius. If I had to pick a show, a more consistent one, we'll watch an episode of King of Queens before bed, usually. Because King of Queens, to me, is top notch. If Abby and I both had to say our favorite show that we've watched together, that would probably be Breaking Bad.