Each week, we interview a different Rams player to find out about their lives on the field as well as off of it. Team Reporter, Sarina Morales, asks the questions fans want to know, in a fun and conversational interview. This week, wide receiver, Josh Reynolds, spoke to Sarina about why he has such a good relationship with the Rams wideout group, his new appreciation for his backyard and Ozark.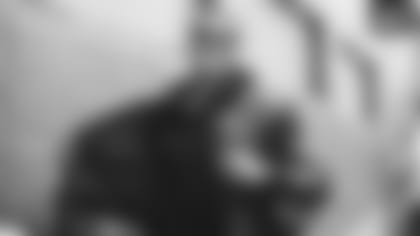 Sarina: First and foremost, how's 'Big Smoove' doing? 
Josh: I'm good, just been trying to cope with all of this craziness that's been going on.
Sarina: The offseason has been pretty different from any other we've seen. What are you looking forward to most once things get back to normal?
Josh: What I'm looking forward to when this is all over is being able to go to the beach! Also to go eat at Joey's restaurant!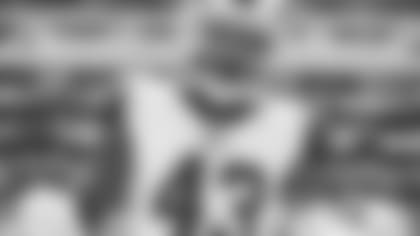 Sarina: You have often been called a "sleeper" on the team. Who would you say is another teammate you are excited to see step up this coming season?
Josh: I'm looking forward to see John Johnson's comeback season.
Sarina: I know most of us are staying put, so if you could live anywhere in the world for a year, where would it be? Why?
Josh: If I could live anywhere it would be a private island for me and the fam. That way if we wanted to do something outside, we would be on a beach.
5: I just want to be successful
Sarina: Why do you think you have such a good relationship with your fellow wide receivers?
Josh: I think it's because we are all looking to see one another be just as successful as ourselves.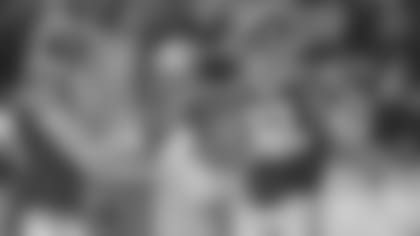 Sarina: What has been your "new" favorite part of your home? (A part you didn't really use/appreciate before we were all quarantined.)
Josh: My favorite part is my backyard/pool. I spend a lot of time in the pool now.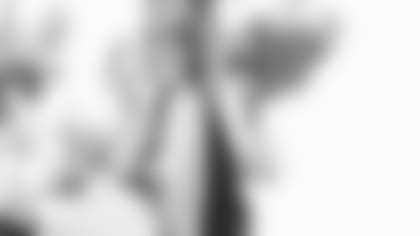 Sarina:100 kittens or 3 baby sloths?  
Josh:3 baby sloths. 100 of anything is very excessive.
Sarina: What show should I binge-watch?
Josh: I have found myself binge-watching Ozark and Altered Carbon.
Sarina:If you had to be on a reality TV show, which one would you choose? 
10: On the go Sports App Award 
Sarina:Your lovely girlfriend, Haley, is a sports reporter. What is something she's taught you about covering the game?  
Josh:I get to see how much time and effort goes into that side of the camera. She also is like my 'on the go sports app' because she knows almost everything going on in the sports world.