Each week, we interview a different Rams player to find out about their lives on the field as well as off of it. Team Reporter, Sarina Morales, asks the questions fans want to know, in a fun and conversational interview. This week, linebacker, Micah Kiser, spoke to Sarina about his musical talents, his rules for flying and which teammate would help him win at dodgeball.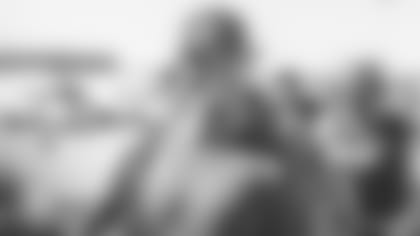 Micah: Yeah, I'm real healthy. The injury rate in football, it's 100%. You're going to get hurt. So I'm glad I just got it out of the way early in my career.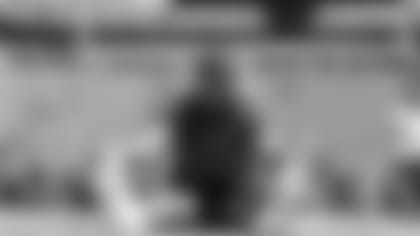 Sarina: What's the biggest difference now going into year three for you?
Micah: Right now, I feel like I kind of know what it takes just watching and being around a lot of great pros. Being able to be around a Cory Littleton and just seeing his movements on the field and how he plays. Being able to be around an Eric Weddle for a year and just seeing his mental approach to the game. Right now, stuff is slowing down. You can pick little specific things to focus on instead of having such a wide view of the game, you can focus in on more of the little intricacies and little details. So that's where I'm at right now.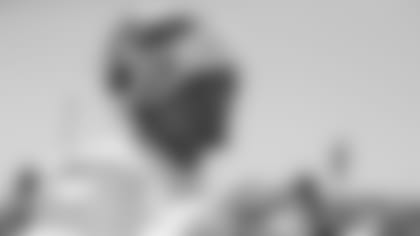 Sarina: What is something you appreciate more now that you're an NFL player?
Micah: I never took this for granted just because I've been fortunate. I've never really had what I would call a real job. I've never had to punch a clock. I never had to be doing a 9:00 to 5:00. I never had to do a job that I didn't love. A lot of people have to sacrifice. I know my parents wished they could be doing [other things]. I know my dad probably wishes he could be an artist if he could. My mom, wishes she could be an event planner, but it doesn't work out that way. And so a lot of people in this world had to make sacrifices and had to do jobs to put their kids in positions that they weren't in. So, I've been very lucky to wake up and I play football for a living, which is awesome, and you make good money doing it. And so I'm just happy to be doing what I'm doing and just working hard. Hopefully I can stay doing it for a long time.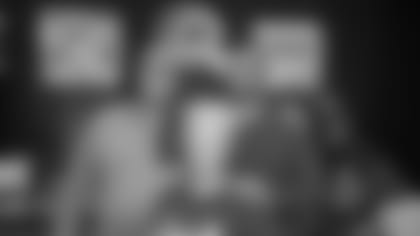 Sarina: You are an NFL player, but I just realized your brother, Jordan, is a musician.
Micah: He's an aspiring actor, musician, theater. His main thing is musical theater. He's in New York now just trying to do that, but, it's hard to make it right out of college really, so he's working. He's in New York working and then doing acting gigs and acting classes on the side.He's outgoing. He's a real good, real cool dude. He actually loves football too. If acting doesn't work out, I think he'd be a really good sports agent or something like that.
Sarina: Was that always the situation with the two of you growing up? You were athletic; he was creative?
Micah: He played [football] a little bit. He's always been his own person and kind of just, I don't want to say different, but me and him are completely different. I've always been more of a straight-line, straight--edge kind of guy doing the right thing, playing sports all the time, I guess. And he's always just been his own kid and just full of energy and just different, but he's a real cool dude. Real cool.
6. More than a football player
Sarina: Are you musically talented?
Micah: I used to play the piano and the trumpet, yeah. I played the piano until I was 14. I played the trumpet until I was 14, so I played for a long time.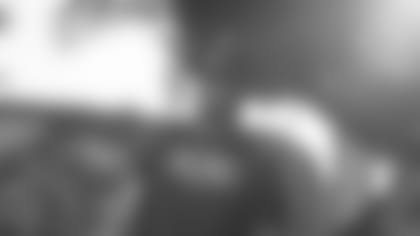 Sarina: Sunroof open. 70 and sunny. What are you playing?
Micah: I'm very nostalgic with the music that I play.I kind of go back to just growing up traveling and stuff, I was always playing sports. I was always playing lacrosse tournaments, football games or whatever. Me and my dad did a lot of traveling on the road during the tournaments. I'm a really big Prince guy. I love Prince.Prince is probably my all-time favorite musician. And then I love Hootie & the Blowfish.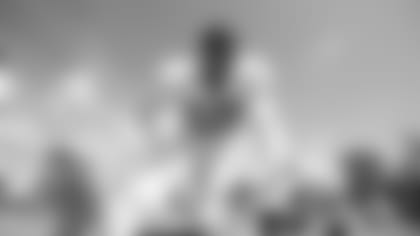 Sarina: Hot take. Airplane seat rules.
Micah: Yeah. I mean follow me on Twitter because I think I have the best tweets out there. But, yeah, I mean I always put my seat down and that's what it's going to be. Most of my time on the plane, I'm going from California back to Maryland, back to the East coast or whatever. And I'm not sitting straight up for five hours, so I don't know what to tell you.
Sarina: I know you read in the off-season, so what are you reading right now?
Micah: Right now, I've been watching more documentaries and stuff on Netflix just because I've been going at it hard working out, and when I get home I just feel really drained. I've been big on these Oliver Stone documentaries. I've watched World War II in Color. I've watched World War II documentaries, World War I documentaries, Vietnam...all these history documentaries.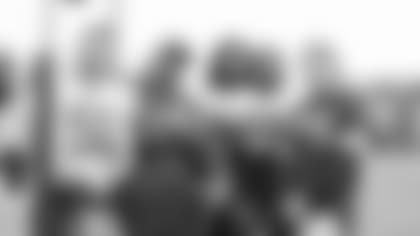 Sarina: Who on the team would you pick first if you had a dodgeball team?
Micah: Obviously, Jared probably has a pretty good arm. I would probably go with [John Johnson] because he has so much energy I feel he will be a hard out. Especially because he just never gets tired for some reason so, I'll probably go with J.J.