Each week during the season, we interview a different Rams player to find out about their lives on the field as well as off of it. Team Reporter, Sarina Morales, asks the questions fans want to know, in a fun and conversational interview. This week, nose tackle, Sebastian Joseph Day, spoke to Sarina about his best gifts this holiday season, his first sack and what is his must buy at Whole Foods.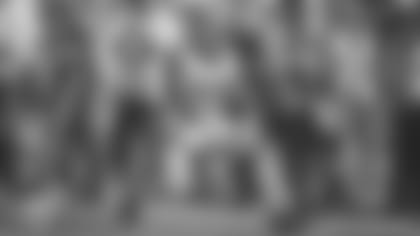 Sarina: What does it feel like to sack someone for the first time?
Sebastian: It was a surreal feeling. It happens so fast, you know? It just happens and it's like, whoa. The adrenaline just rushes through you and honestly it's a very euphoric feeling. Can't really explain it. It just feels awesome.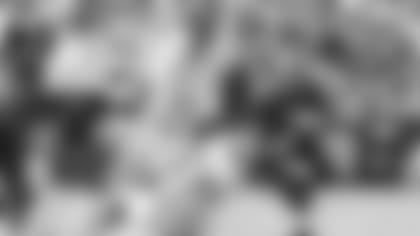 2: The friendly nose tackle
Sarina: You're a nice person, one of the nicest people on the team. Do you ever feel bad when you hit someone, you're like "oh I'm sorry, I didn't mean to hurt you"?
Sebastian: No, never, I've never felt bad. It's a job you know? I turn it on and off.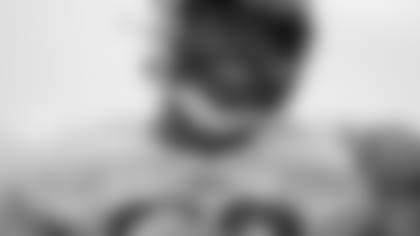 Sarina: What was your experience like last season? I know it was crazy. You're on the sidelines, you're like "I have to wait".
Sebastian: It was definitely a very challenging one. A lot of patience was required, but I wouldn't trade it for the world because I was able to learn so much being behind [Ndamukong] Suh and AD [Aaron Donald]. Watching AD and watching [Michael Brockers] handle their business every day. That really helped sculpt me as a player. And it really just made me more hungry, especially this past offseason. So that was probably the hardest thing is being patient and continuing to grow as a player even though you weren't playing. It's really hard for guys to grow in that situation, cause mentally you could psych yourself out and be like "well, I'm not going to play". You know what I mean? The easy thing to do is to just take the easy way out of everything and not work out extra and not do things that you need to in order to develop… watch film and all that stuff.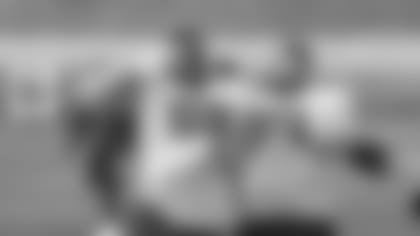 Sarina: What was the highlight of playing in the Coliseum for you?
Sebastian: I think my highlight was definitely playing in front of my parents… my first start in front of them. Against Chicago. Coming out of the tunnel, it was awesome.
Sarina: Do you remember what you did in that game?
Sebastian: Actually, it was one of my best games ever. I had like five tackles.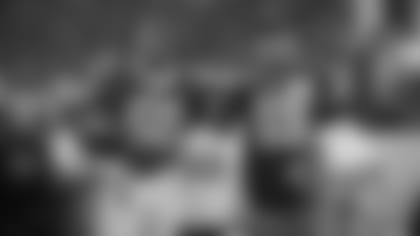 Sarina: Mom's cooking. How good is it?
Sebastian: I don't think even if I explained it in this interview, the guys will not understand, even reading this interview, how amazing my mom's cooking is. She is known across Stroudsburg, Pennsylvania and Rutgers University for being one of the best cooks.
Sarina: Did she feed the football team when you where there?
Sebastian: She fed a couple of my friends, close friends from Rutgers, so it's insane, it's nuts.
Sarina: Your girlfriend, she works a lot, right?
Sebastian: Yeah. She went to Fashion Institute of Technology, so she went to school for fashion and she has her own LLC now. Her company's name is Unexpected PR.
Sarina: What's the balance there? You obviously have a very highly demanding job, but she's got her dream, where's the balance?
Sebastian: Honestly that's a good question. I think when you're able to let your girlfriend and let your significant other be themselves or do the things that they want to do rather than make it all about you, I feel like that balance naturally comes. It might sound weird, it might sound completely opposite because she's working real hard and I'm working really hard, but with both of us working really hard, it helps us come together and relate to certain things and support one another. I don't want it to be about me.
Sarina: Very selfless of you to say.
Sebastian: This job is very demanding so it could be easily be all about me. But what she's doing with her own company now it's not just about me and it's pretty cool. I think that's where we find that balance, believe it or not with both of our busy schedules, it makes us want to be around each other more because we're always so far away from each other.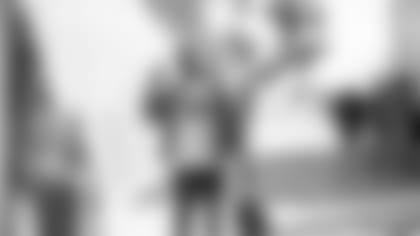 Sarina: What is one add-on that you would want for your car?
Sebastian: I'll probably say interior lights. Change the color inside of the car.
Sarina: Oh, a groovy car. What color, like a mood?
Sebastian: Yeah, it depends on the moods. When I'm taking my girl out on a sexy date, I'm going make it a purple mood, smooth, like Prince, a Prince purple. Or if it's going to be a good day, obviously if the sun's out, I don't need it. But at night-time, we're going out for a fun night out, make it yellow, nice yellow, riding up, make it happy.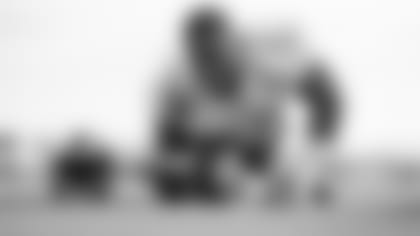 8: Seven dollars and five minutes
Sarina: You have $7 and five minutes at a grocery store, what do you buy?
Sebastian: $7 in five minutes? Wow, okay. What am I buying with $7 in five minutes? Can you get anything at Whole Foods worth $7 anyways? Probably not. I know what I'd get. I'd get this ice cream called chocolate mousse. Fire. Oh my God. Best ice cream I've ever had in my life.
Sarina: How was the D-line's White Elephant this year?
Sebastian: I got two pairs of Jordan's. I got a video game and a couple of video game gift cards. I got [Marquise] Copeland some Saint Laurent shoes.
Sarina: Was there a minimum for everyone?
Sebastian: $500 minimum. But, obviously you're going to go over a little bit.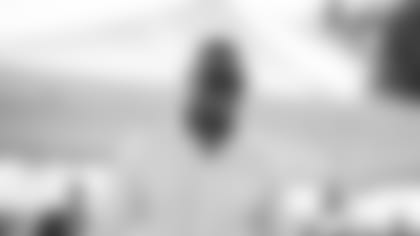 10: New Year's Resolution
Sarina: What is your New Year's resolution?
Sebastian: New Year's resolution is just to be a better player on the field this year or the next year coming up and be a better person off the field.