Following each practice, Quotes and Notes will bring you what was said, who said it, and what it means for your Los Angeles Rams.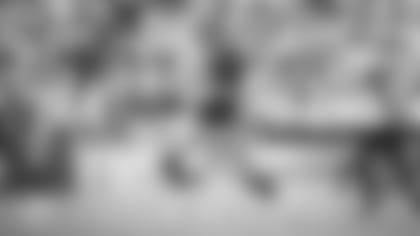 "It is about the people and if that's something that they feel like is best for their family, that's just what we know is the right thing to do."
-HC SEAN McVAY
Head coach Sean McVay was asked again on Wednesday about the possibility of members of his staff leaving for an NFL head coaching vacancy. Both quarterbacks coach Zac Taylor and pass game coordinator/tight ends coach Shane Waldron have received interview requests as the NFL coaching carousel begins to turn.
McVay said while he doesn't want to make a habit of losing good coaches, he believes it's the right thing to do — referencing his own rise to becoming a head coach.
McVay also noted that if coaches from the Rams' staff are rising in the ranks, it signals the organization is having success.
Both former Rams offensive coordinator Matt LaFleur and quarterbacks coach Greg Olson left positions in McVay's staff for jobs with the Titans and Raiders, respectively, after the 2017 season.
"It was a great atmosphere and environment, something we are excited to hopefully have the same type of feel when the divisional round comes around here in a few weeks."
-HC SEAN McVAY
In addition to experiencing the playoff atmosphere at home at the Coliseum, McVay said he learned a bit about preparing his guys for playoff games, reflecting on last season's experience.
The Rams made the playoffs last season for the first time since 2004 under McVay. The Rams lost to the Falcons 26-13 in the Wild Card round last season. Quarterback Jared Goff finished with 259 yards and one touchdowns in his debut playoff game. Running back Todd Gurley took 14 carries for 101 yards in the loss.
"It's been a great opportunity to kind of look at ourselves."
-HC SEAN McVAY
McVay said his team's first-round playoff bye presents an offseason-esque opportunity to focus on fundamentals and position-specific work in practice.
The Rams will play the highest-remaining seed between the Seahawks, Cowboys, and Bears in the divisional round.
"Of course you want to play a team that you lost to, that you want to play better against, to get another chance at them."
-QB JARED GOFF
As for which team Goff hopes to take on in his second playoff appearance, the signal-caller said it doesn't matter. But the young quarterback did say he wouldn't mind a second shot at the Bears.
Goff posted one of the worst games of his career Week 14 in Chicago. Goff finished his Sunday Night Football in the Windy City 20-of-44 passing with 180 yards and four interceptions.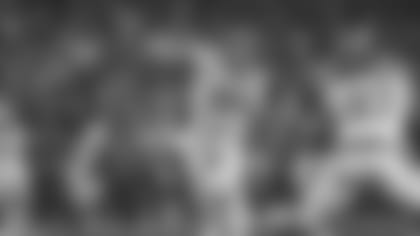 "I think any time you're on that stage, any time you play a good team in front of a lot of people and it's a pressure-packed environment — the more experience you have in those situations, the better you are."
-QB JARED GOFF
L.A.'s signal-caller agreed with his head coach, saying one of the biggest takeaways from last year's playoff experience was the big-game atmosphere.
Goff has played a number of games against good teams in front of a lot of people since last season's playoff loss to the Falcons. The former Cal Bear played a few of his best games in 2018 on primetime against formidable opponents.
On Thursday Night Football in Week 4, Goff put on a show in the Coliseum, completing 78 percent of his passes for 465 yards and five touchdowns and no interceptions against the Vikings. Goff had 413 yards and four touchdowns passes in his next primetime showing against the AFC's top team, the Kansas City Chiefs.