Following each practice, Quotes and Notes will bring you what was said, who said it, and what it means for your Los Angeles Rams.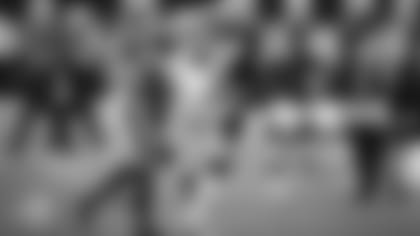 "I just think they've played consistent, I think they've hit blocks the right way."
-HC SEAN McVAY
Head coach Sean McVay was pleased with the recent performance of his defensive line the Monday after punching his first ticket to the Super Bowl.
The Rams sacked quarterback Drew Brees twice, after failing to bring him down in the Week 9 meeting. The head coach specifically mentioned the performances of defensive tackles Aaron Donald, who posted two tackles for loss and three QB hits, and Ndamukong Suh, who had 1.5 sacks, one tackle for loss, and two quarterback hits in the game.
The Rams allowed fewer than 50 yards rushing against the Cowboys and Saints.
"I for sure should have done a better job of getting Todd more involved."
-HC SEAN McVAY
McVay addressed his running back snaps after running back Todd Gurley after the star back had a career-low four carries for 10 yards in his one-touchdown performance in the NFC Championship game.
In addition to saying Gurley did fit into the flow of the game on offense, McVay admitted he may have limited Gurley's opportunities to make positive plays after the typically reliable pass catcher dropped his first two targets of the afternoon.
Anderson was in for 37 snaps (54 percent) and Gurley 32 (46 percent).
Gurley and running back C.J. Anderson combined for 238 yards rushing In the Divisional round against the Cowboys.
"It's my third — I mean don't get me wrong I'm excited. Feels good to have an AFC Championship now be an NFC Champion, but it's another game."
-RB C.J. ANDERSON
Anderson's on his way to his third-career Super Bowl following a 16-carry, 44-yards rushing performance in the NFC title game.
Anderson is now 3-0 in conference championship games and nodded to his deep playoff experience on Monday afternoon. The first Super Bowl for the majority of the 2018 Rams is the third for Anderson, and just another game for the back. Anderson is 1-1 in the big game — both as a Bronco. He saw limited action in Super Bowl 48, before posting 90 yards rushing and touchdown in Super Bowl 50.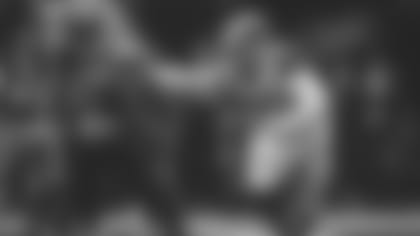 "He's been to the Super Bowl what, like nine times? He's beatable, though."
-S JOHN JOHNSON
Second-year safety John Johnson is on to his first-career Super Bowl and played a big part in getting there.
Johnson's overtime interception all but sealed the fate of the Saints thanks to the range of kicker Greg Zuerlein.
Johnson led the Rams in interceptions this season, picking off four different passers en route to a second-straight NFC West Championship. Johnson's gone up against the likes of quarterbacks Aaron Rodgers, Patrick Mahomes, Russell Wilson and now Brees in his breakout season.
Brady returns to the Super Bowl for the ninth time in his career and posts a 5-3 record in battles for the Lombardi Trophy. Brady has thrown 33 interceptions in 39-career postseason appearances — including two on Sunday night in Kansas City.
"I became a smarter football player."
-WR BRANDIN COOKS
Wide receiver Brandin Cooks was appreciative of Patriots head coach Bill Belichick and offensive coordinator Josh McDaniels when recalling last season in New England.
Cooks played in all 16 games in his one season as Patriot and tallied 1,082 yards receiving with seven touchdowns prior to last season's Super Bowl run.
The Rams' leading receiver in the conference championship game (seven receptions, 107 yards) only caught one pass in the Super Bowl last season, before exiting the game with a concussion.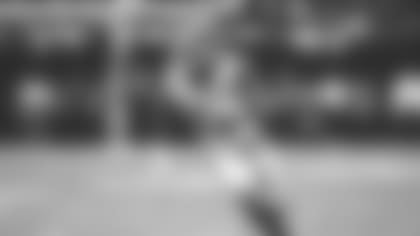 "I mean the Patriots are the Patriots, they are great team, great organization, great coaches, great players — they are a special team, so we look forward to going against them."
-WR BRANDIN COOKS
The Patriots will play in the Super Bowl for the fourth time in five seasons, earning their spot by downing the Kansas City Chiefs 37-31 in overtime on Sunday night.
The Pats have won five world championships since Brady and Belichick beat quarterback Kurt Warner and the Rams in Super Bowl XXXVI.