Following each practice, Quotes and Notes will bring you what was said, who said it, and what it means for your Los Angeles Rams.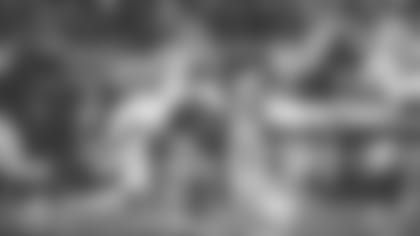 "That was last year though — it's a whole new team, it's not a team we've faced before, and they look good, they looked awesome from last night."
-DT MICHAEL BROCKERS
The Rams will face either the Cowboys or Bears next Saturday in the divisional round in Los Angeles and defensive tackle Michael Brockers said the 2018 Cowboys are a different team than the team he faced Week 4 in Dallas last season.
Brockers played well in last year's 35-30 win, posting 1.0 sack, two quarterback hits, and two passes defensed against quarterback Dak Prescott.
The Cowboys went 10-6 in the regular season and beat the Seahawks in Saturday night's Wild Card game in Dallas. Prescott went for 226 yards with one touchdown passing and one rushing. Running back Ezekiel Elliott took 26 carries for 137 yards and a touchdown.
"Definitely we will love to see them again. We felt like some plays got away from us in that game and we know we can be a better Rams team next time out."
-DT MICHAEL BROCKERS
Brockers said he plans on watching the Bears and Eagles on Sunday afternoon and wouldn't mind a second crack at quarterback Mitchell Trubisky and the Bears should they down the defending champs.
The Rams lost to Chicago 15-6 in a tough offensive outing against the Bears defense in Week 14. L.A.'s defense played well in the loss, earning three takeaways against the young quarterback. Brockers finished with six tackles.
"I treat it like any other game, definitely with a playoff mentality having that taste in my mouth from last year being able to get all the way to the last game and not make it."
-OLB DANTE FOWLER JR.
One of the handful of Rams with experience deep into the playoffs, outside linebacker Dante Fowler Jr. said he'd love to break through to the Super Bowl with his new club.
Fowler played in the AFC Championship game as a member of the Jaguars in 2017. The Jags lost to the Patriots 24-20 in New England in a strong game from the former Florida Gator. Fowler had 2.0 sacks and three total quarterback hits in the conference title game.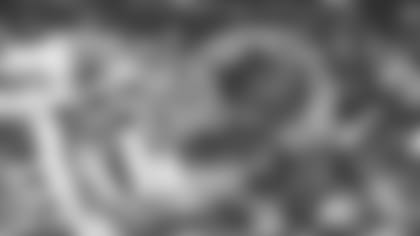 "It's definitely a game we felt like we let out of our hands and we want to be cool if we play them. Have them come out to L.A. and it'll be a good matchup."
-OLB DANTE FOWLER JR.
Fowler concurred with his fellow defensive lineman facing a possible rematch against Chicago. He also already faced the Cowboys in 2018, in Week 5 as a Jaguar. Fowler finished the game with one tackle, playing just 25 percent of snaps.
Fowler's role has expanded since his move to Los Angeles. Consistently playing the vast majority of defensive snaps rushing off the edge, Fowler has 2.0 sacks, five quarterback hits, four tackles for loss, a forced fumble and fumble recovery in eight games as a Ram.