Each week, we interview a different Rams player to find out about their lives on the field as well as off of it. Team Reporter, Sarina Morales, asks the questions fans want to know, in a fun and conversational interview. This week, linebacker, Troy Reeder, spoke to Sarina about seafood pasta, not to dwell on the past and Big Brew and the Boys.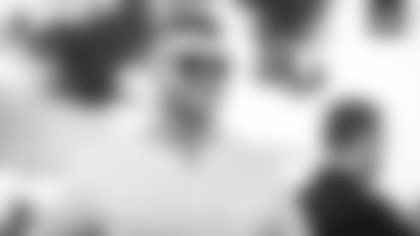 Sarina: What do you like about the virtual meetings?
Troy: They're pretty cool. They can be frustrating at times, but I like that we can still get all the guys together to talk some ball despite the circumstances.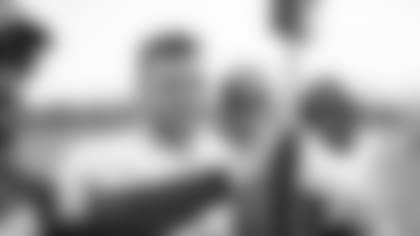 Sarina: Who is the teammate who has the hardest time with technology?
Troy: I'm not sure, but it's pretty funny when guys get dropped from our zoom meetings and have to frantically try to get back on before they miss anything.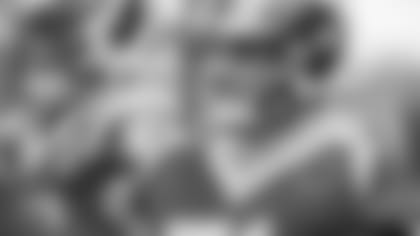 3: Do the little things right
Sarina: As an undrafted rookie last season, what is your "word to the wise" for all the undrafted guys coming in this offseason?
Troy: Don't dwell on the past. Make the most of your opportunity and do the little things right.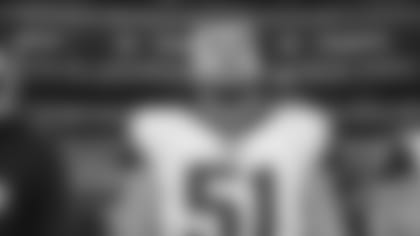 Sarina: Which teammates are you really excited to see in person? Why?
Troy: Got to go with Jake Gervase, Brian Allen, and Jeremiah Kolone. They're my three roommates and I miss hanging with the boys at the Hacienda.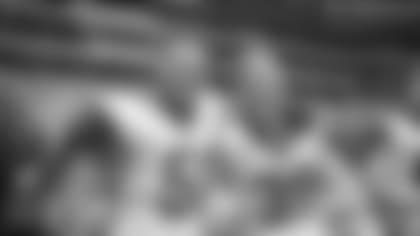 Sarina: Best thing you've cooked while staying home?
Troy: I made a blue crab, shrimp and scallop pasta dish that was a big hit. Those east coast blue crabs are undefeated.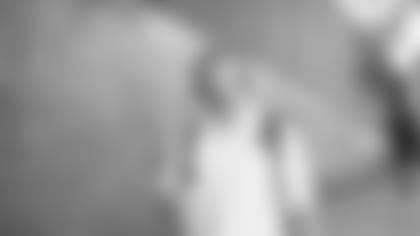 6: For the love of Levi's
Sarina: When was the last time you wore jeans?!
Troy: Hahaha I can't even remember! Probably St. Patrick's Day two months ago.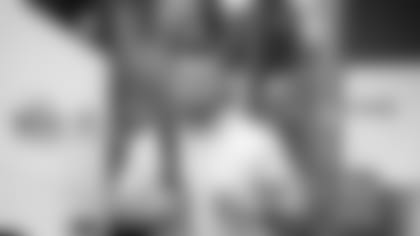 Sarina: You got engaged this off-season. What was the hardest part about preparing for the proposal? Share any funny nuggets about that day?
Troy: The hardest thing was just making sure everything went as planned. After I did it, I had a surprise dinner planned with our families so I told her parents not to answer their phones until we got to the restaurant because I knew she would want to call them right away. The whole way to the restaurant Mary was so mad at her parents for not answering their phones, then we walked in and they were waiting for us.
8: Do not disturb Miracles
Sarina: With everyone doing Netflix and chill, what is the one show or movie you can't watch with anyone?
Troy: The movie Miracle, about the 1980 US Olympic Hockey team. No one wants to watch it with me because I know every word and can't help but say them along the whole movie.
Sarina: Samson Ebukam started playing the drums this offseason. If you could start a band with four other teammates, who would be in your band?
Troy: Chandler Brewer is going to be lead singer with his country boy twang. Samson can take the drums. Greg Gaines on the guitar. I'll put Nick Scott on the Piano. And I will play whatever requires no musical talent, maybe a triangle or something. Our name would be Big Brew and the Boys, I'll give Brew the name since he's lead singer.
Sarina: What matchup are you most excited about based on the schedule release?
Troy: Definitely most looking forward to playing in Philadelphia Week 2. I grew up about 45 minutes outside Philly, surrounded by die-hard Eagles fans, so it will be fun getting to go back east and play in front of a lot of friends and family.