Barely a week since the season came to a close and already so much has changed for the Los Angeles Rams.
Brandon Staley was hired away, and Raheem Morris was selected to replace him as defensive coordinator.
Sean McVay also made a switch on special teams, bringing in Joe DeCamillis to revamp what is traditionally a difference-making phase of the Rams organization.
But before we get too deep into the offseason and all the roster renovation that NFL teams tackle each new year, let's reflect back on what was a successful campaign, on and off the field, by acknowledging some individual standouts.
Here are my 2020 awards for the Rams.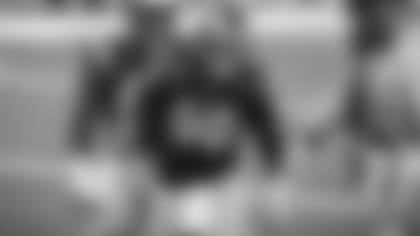 With him, it felt like the Rams could conquer just about any challenge. Without his best in Green Bay, against the most prolific offense in the NFL, the void felt cavernous.
The top defense in the league was able to play with light boxes and wreak havoc rushing four for much of the year, because Donald is a one-man blitz.
If not for his unprecedented 2018, this season might be regarded as his best yet. But it's not just what Donald does individually, it's the way he elevates those around him.
Nothing against Dante Fowler, but after a career-high 11.5 sacks last season playing next to the best defensive player on the planet, he collected a career-low three sacks in Atlanta in 2020.
Six of Donald's teammates this year had at least that many – (six!) – including the likes of Leonard Floyd and Morgan Fox, who will benefit in free agency, just as Fowler did.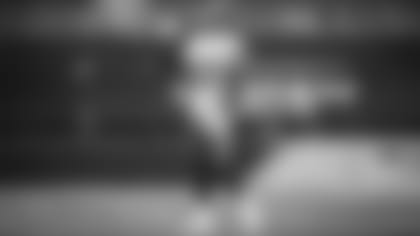 This was the category I struggled with most. It wasn't a banner year on offense.
The line improved immensely, but their standout was Andrew Whitworth, who was injured in Week 10.
Darrell Henderson was one of the league's top backs in the first half of the season, but those games feel like years ago. Cam Akers was tremendous down the stretch, but prior to his first NFL touchdown at Tampa Bay was hardly a factor statistically.
Ultimately, it came down to Kupp or Robert Woods, and I'd have been perfectly fine choosing second between them.
I settled on Kupp in large part because of what he did as a run blocker this year. Sure, he had his highlight moments: the 55-yarder to beat the Giants and the 44-yard snag in the Wild Card win come to mind immediately. But the way he created for Rams running backs throughout the year was critical to the offense's efficiency. No receiver (minimum 120 run-blocking snaps) graded higher in that PFF metric.
Again, I wouldn't argue with a career-high eight touchdowns for Woods, plus another in the playoffs.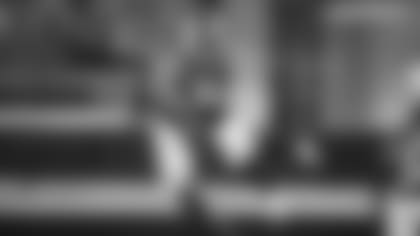 Unfortunately for L.A., this was the simplest selection due to lack of competition.
Classmates Terrell Lewis and Terrell Burgess had their debut campaigns derailed by injury. But that shouldn't take anything away from Fuller's accomplishment.
The 17th safety drafted in 2020, Fuller emerged from training camp as an unquestioned starter. Fighting through an early-season injury of his own, he returned from injured reserve to intercept Tom Brady twice on Monday Night Football and finish the year with three picks as well as a top-40 PFF grade at his position.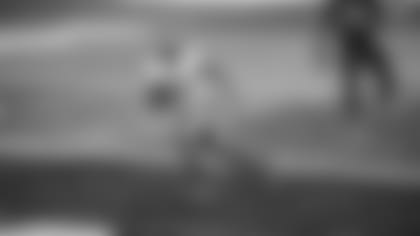 "I imagine Cam Akers is going to be a leader of this football team quickly," team captain and 39-year-old Andrew Whitworth said following the Rams elimination in Green Bay.
It's hard to think of higher praise for a rookie running back.
Akers played well, he played hurt, and at times when his unit seemed handcuffed, he unlocked the offense. He and fellow rookie Van Jefferson saved their best for last, one of many reasons for optimism heading into 2021.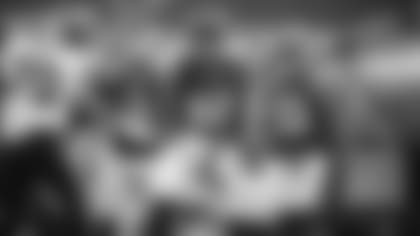 Austin Corbett was plenty deserving here, but since the defense outperformed the offense, I opted for Joseph-Day.
After a "redshirt year" in 2018, Joseph-Day broke into the lineup as a rotational piece for Wade Phillips in 2019 – after the team drafted Greg Gaines to compete for his gig.
Then in 2020, the Rams brought in a former top-50 pick, A'Shawn Robinson. Plus, when his deal fell through in Baltimore, Michael Brockers returned to the position group that prides itself on Dawgwork.
Instead of getting lost in the shuffle, Joseph-Day became a household name for Rams fans and a known commodity around the NFL, as well. On a star-studded defense, only these players finished with higher PFF grades: Donald, John Johnson III, Darious Williams, and Ramsey.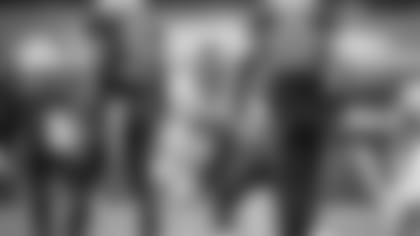 The Rams right tackle responded from an injury-plagued season and a career-low PFF grade in 2019 to play a career-high in snaps and rank 18th among offensive tackles in 2020.
The offensive line's resurgence mirrored that of his own. Collectively, they were a bright spot.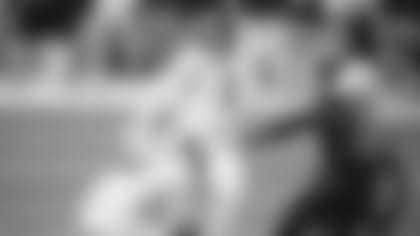 Mid-Season Addition of the Year: Matt Gay
His success was so refreshing, we had to create a new category to honor him.
Gay connected on his final 13 field goal tries, including a perfect 4-for-4 mark in his first postseason. He was spotless on extra points and 80 percent of his kickoffs resulted in touchbacks.
A raw nerve for the first half of the season, placekicker suddenly became a weapon again for Los Angeles just in time for their playoff push.
Still relatively new to his chosen profession, there seems to be plenty of upside in Gay's game. He's got the potential to be a fixture on special teams for the indefinite future.